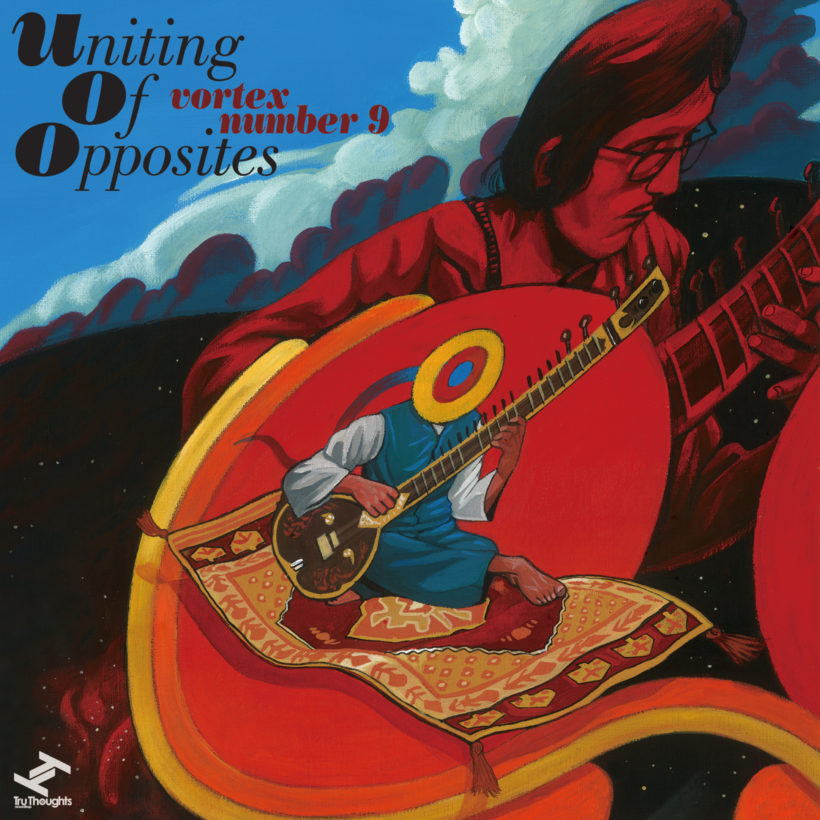 Released: 4 Apr 2018

Label: Tru Thoughts

Uniting of Opposites is the musical venture from Tim Liken (Tim Deluxe), Clem Alford and Ben Hazleton, bringing to life a melting pot of cultures and inspiration; using new technology as an opportunity to explore and merge aspects of jazz, electronica and traditional Indian musical styles.

The band was established when, within the myriad forms of jazz, Hazleton met Alford and begun studying the classical Indian tradition in order to "open [his] ears to new melodic and rhythmic possibilities". A lover of all types and styles of music, Liken became involved to fuse together a collective musical journey, creating Uniting of Opposites; a platform for worlds to collide.

"Vortex Number 9", harnesses the chaos of the sonic vortex of mathematics from which the track gets its name and inspired Liken to push towards a dub section in the middle of the track. In "Uniting of Opposites", the band shift the sonic focus back to something more traditional, creating a track without a 5th (the second most fundamental scale degree of western music and harmony) instead gradually building to form a heavy drone-like wall of sound.