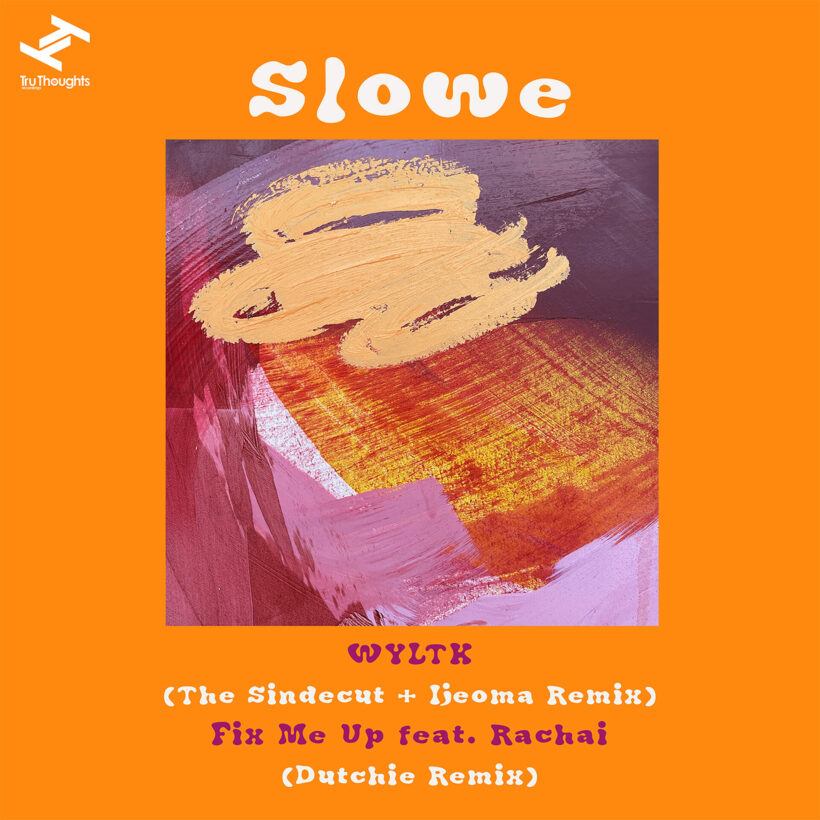 WYLTK (The Sindecut & Ijeoma Remix) & Fix Me Up (Dutchie Remix)
Slowe
Released: 26 Sep 2023

Label: Tru Thoughts

Slowe follows the release of her debut album with remixes of singles "WYLTK" and "Fix Me Up feat. Rachai".

The Sindecut & Ijeoma, pioneers of the UK hip-hop scene, recreate "WYLTK" by infusing it with infectious, boom bap beats. Meanwhile, fellow Bristol-based producer and songwriter Dutchie gives a bass-driven revamp to the sun-kissed "Fix Me Up feat. Rachai." These remixes are based on the original tracks from Slowe's album, "Where The Mind Wanders" which garnered support from Gilles Peterson, Robert Elms (BBC Radio London), James Threlfall (BBC Introducing), Don Letts (BBC Radio 6 Music), Laurent Garnier and Wordplay Magazine, among others.

On The Sindecut & Ijeoma's remix of "WYLTK", Slowe's smooth vocals are refreshed and paired with new harmonies from Ijeoma. Ernie Mckone and Matt Chandler add bass and electric guitar into the mix, atop The Sindecut's punchy, old-school drum pattern. The chopped lyrics explore "The unspoken thoughts we have, the ones we sometimes wish we'd say, and the things we don't say to keep from stirring up confrontation". The catchy hook, "Wouldn't You Like To Know," from which the title acronym was derived light-heartedly addresses those who are blissfully unaware of how you feel.

"We see hip hop as diverse and on hearing WYLTK we could hear its potential for an alternative version. The original is great. Our idea of doing a remix is to only use the vocals and completely recreate the track with new instrumentation" The Sindecut & Ijeoma

The original "Fix Me Up" is the result of a collaboration between Slowe and old friend Rachai, capturing the electricity you feel "when you meet someone you really vibe with". Dutchie's club-ready refresh takes the tempo up a notch, transforming the track with her 'upbeat, dubbed out breaks approach' but retaining the dreamy textures and honeyed vocals from Rachai.

Dutchie's remix follows her latest releases on Saffron Records, Jamz Supernova's label Future Bounce and Wah Wah 45, a body of work connected by her fluid blend of Breaks, heavy bass and hard-hitting percussion. Through her unmistakable, high-energy DJ sets, she is able to effortlessly move between dub, garage and UK funky to darker realms of experimental bass music.