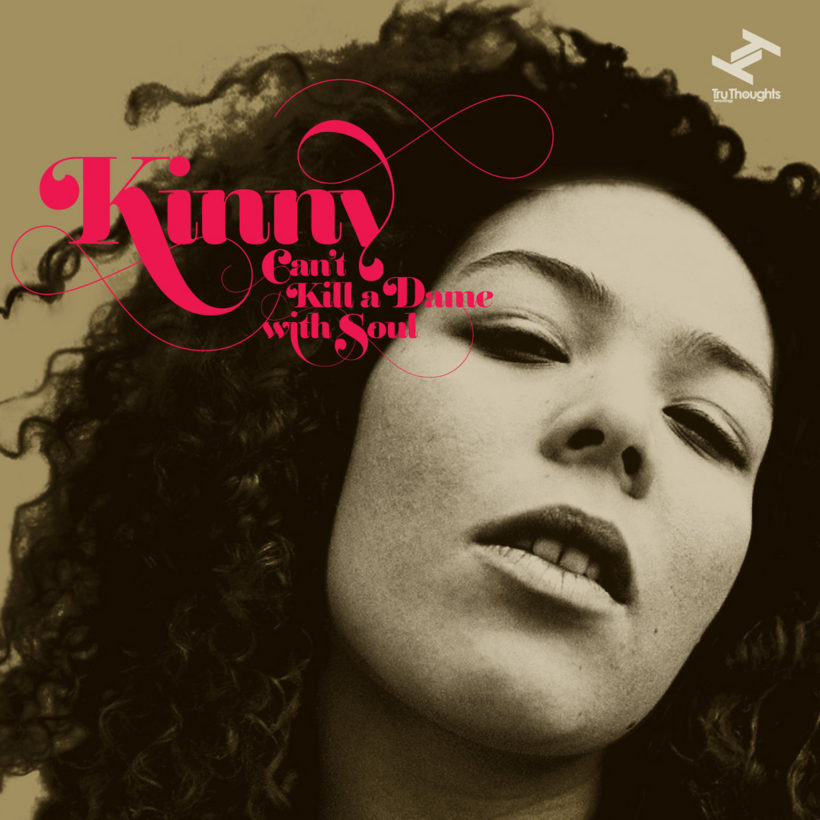 Kinny's Top Twelve Tracks
An acutely talented, instinctive vocalist, Canadian Kinny aka Caitlin Simpson, trained classically as an opera singer before the spontaneity and freedom of jazz, reggae and soul music lured her into pursuing her true passion. Describing herself as a 'freestyle improv vocalist', she fuses a classical mezzo-soprano sound with the jazzy attitude/soul of the likes of Erykah Badu.

Kinny has collaborated with renowned producers Espen Horne for Kinny & Horne, Quantic, Nostalgia 77, TM Juke and Diesler on solo album 'Idle Forest Of Chit Chat' (2009), and 'Can't Kill a Dame With Soul' (2011) was produced by Norwegian duo Souldrop. Kinny has also recorded vocals for the major album project 'FIRST SERVE' by De La Soul (including "Must B The Music"), performed live around the world, including supporting Ugly Duckling on tour and performed a knockout set at Bestival.

We asked  Kinny to pick her favourite twelve tunes from her substantial music catalogue. Here she gives us an extremely intimate and personal explanation for her choices, describing what it is she likes about each song and delving into some of the history and stories behind each one. Listen to the full selection over on this Spotify playlist.

1. BIG FAT LIAR

This track in my opinion is the best track I ever wrote. It is 1000% me and is about one of my best friend's experiences with a boyfriend. I never get bored of hearing this track. The production by Teddy Touch and Even Brenna is super.

This song I love because it truly represents me vocally and emotionally, regarding my struggles with making it musically successful.

This track I love because of how the verses run into the chorus. I love the melody and structure of this track. It's also about betrayal which makes it interesting lyric wise. I feel everyone can/could relate to it.

4. WHY ME

This track is one of my very favourites for two reasons. First, it's the first track I wrote with producer Espen Horne and in addition this track is what made us want to write more tracks together, which later became my first album release on Tru Thoughts. Which was so amazing!

Second reason I love this track is because it is about me and the end of my marriage. It was so nice to have a musical outlet to deal with all my emotions.

5. DIGNITY

This track is about watching a person who you love, spiral down in every way and feeling truly helpless to help them in every way. I was so lucky to be able to write a song about it to help me get closure. The production by Espen Horne on this track is truly amazing. The harp is beautiful.

I truly love this track. It is about divorce. It is one of my very favourite tracks to perform live. In addition co-writing with Espen Horne on this track was pure gold.

7. DESIRE

I love this track because it's got true soul. It is also my only track with Nostalgia 77 who I truly enjoyed making it with.

This song was recorded in one take. It is one of my best recordings vocally and is the most deeply personal track I have ever written about my life.

9. UP/SIDE/DOWN

The production and the simplicity of this track truly moves me every time I hear it. It is my most unique recording I feel. This song is about mental illness and keeping the faith.

10. DAMN

I love everything about this track and singing it live always scares me. It's very hard not to go off key. This track is also produced by TM Juke and was our first track written together. Writing this track together was an AWESOME experience and came together effortlessly. This song is about true heartbreak and love.

11. ENOUGH SAID

This track is my only track about the racism I have experienced in my life. It's also the only time I got to co-write a track with Quantic which was a superb experience in every way. I love how this track grooves from start to finish. Watch the video below.

12. SUFFOCATE

This track is one of my very favourite tracks because it flows so well. It was effortless to record and it is my second track about mental illness and pain. I wrote the lyrics for this track while on tour and later sang it live for the first time and then got to record it.