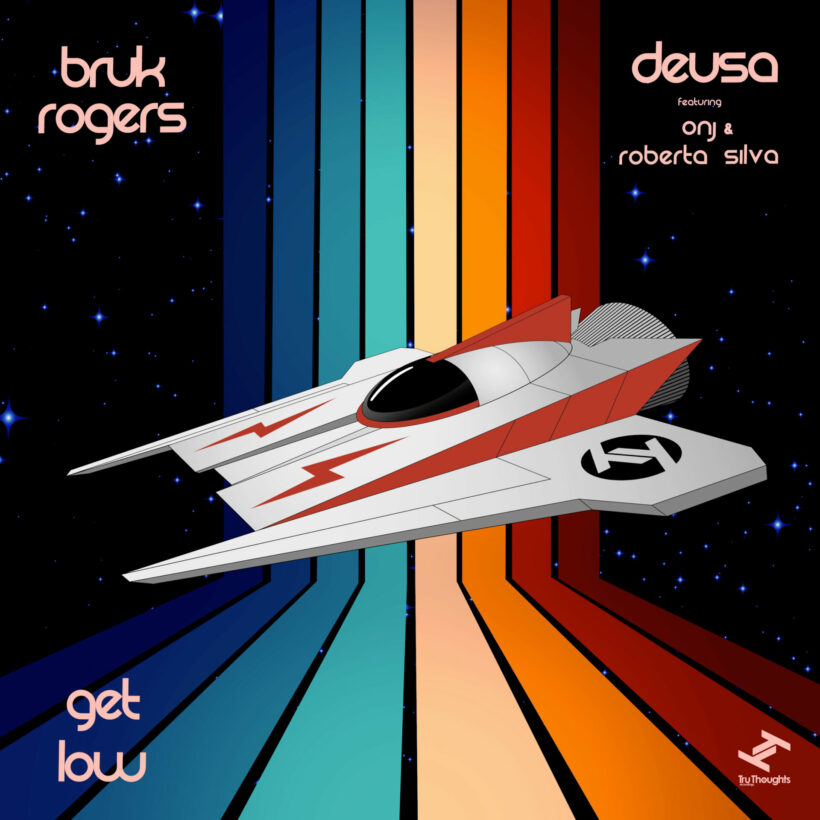 Deusa feat. Onj & Roberta Silva / Get Low
Bruk Rogers
Released: 10 Oct 2023

Label: Tru Thoughts

Bruk Rogers, aka Cian McCann, (Zero T/Zero Tolerance/Searchlight) follows up on his releases "Style" and "LDN 313" with two distinct singles, united by their irresistible call to dance.

"Deusa", translating to 'goddess' in Portuguese, is a bossa nova meets Broken beat medley. Cian sent his shuffling beat to Onj (AKA Andre Louis) who recorded the keys within 5 minutes, matching the tropical jazzy style. Roberta Silva, a Brazilian singer-songwriter residing in London, adds her touch to the track in her mother tongue. The lyrics serve as affirmations for a powerful woman, speaking of the sunrays that follow you when you're filled with hope. Friends in Sao Paolo recorded street sounds and conversations to add to the lively buzz you hear in the intro.

"Get Low", nods to bass-heavy UK styles, with jungle and dubstep influences, it switches up at half-time to get even darker and grungier. "I made this tune the day after Carnival Monday last year. I had spent the day at Shy FX's stage on Tavistock Road and the various styles played that day: Jungle, Dub Step, Garage, Dancehall were all fresh in my mind" Cian explains.

Rewinding 20+ years from now; Cian (as Zero Tolerance) had his first jungle tracks signed to 4hero's Reinforced Records and was exposed to the heart of the burgeoning broken beat scene just by hanging out at their Dollis Hill studio. He was also highly influenced by going to CoOp at Plastic People and frequenting Jazz:Refreshed at MauMau Bar. Back to the recent present: Cian was booked to play a DJ set at the 'virtual' We Out Here Festival in 2021 and decided to play a bruk set. He had so much fun that he decided to start making some bruk beats straight afterwards. Debut releases on Afronaut & Mark Force's CoOperation label have been very well received, with wide-ranging support from BBC 6Music, Gilles Peterson, Jazz FM, Spotify Japan and many more. He has also done some remix work for Kid Fonque's Stay True, CoOperation and Tru Thoughts. Cian will be hosting a monthly radio show on SWU FM, now under the Rinse FM network.

Cian is also a member of the jazz-soul duo Searchlight alongside fellow Irish producer Dominic Purcell (Beta 2), Their self-titled debut album featuring the likes of Children of Zeus collaborator [ K S R ] recently dropped on legendary Goldie's Fallen Tree 1hundred label and has seen heavy support from tastemakers Mary Anne Hobbs, Gilles Peterson and Benji B, as well as being named Huey Morgan's (BBC 6Music) Record of the Week.