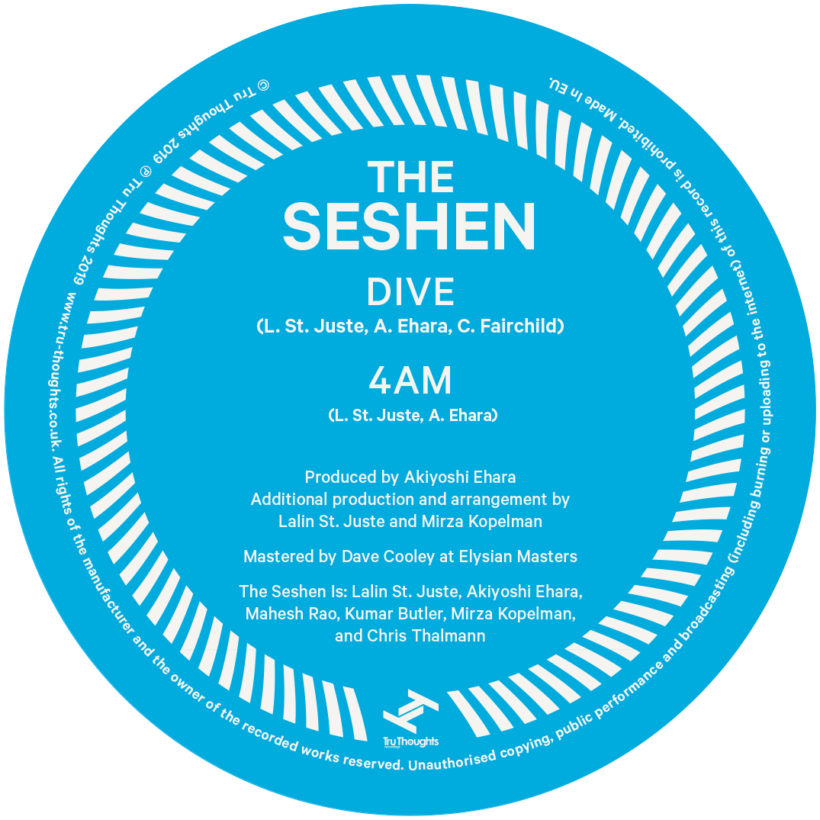 Dive/4AM – Limited 7″
The Seshen
Released: 11 Oct 2019

Label: Tru Thoughts

"Dive / 4AM" is the latest outing from San Francisco Bay Area-based six-piece, The Seshen. The 7" outlines the steps the group has made since their critically acclaimed sophomore album in 2016, both as a band and as individuals.

Side A opens with distorted four-to-the-floor chomper, "Dive". Aggressive yet danceable, gritty but somehow unstoppable, "Dive" is inspired the profound need for change, catalysed through the somnambulant Larry Heard-esque bassline meshed to the warped tones of Lalin's vocals.

While in contrast on side B, "4AM" untethers the listener by exploring a sense of spaciousness, flourishing the sparseness, distracting with moving snippets of delicate production. Lyrically tackling the insomniacs waking nightmare, "4AM" is about the witching hour, battling against oneself.