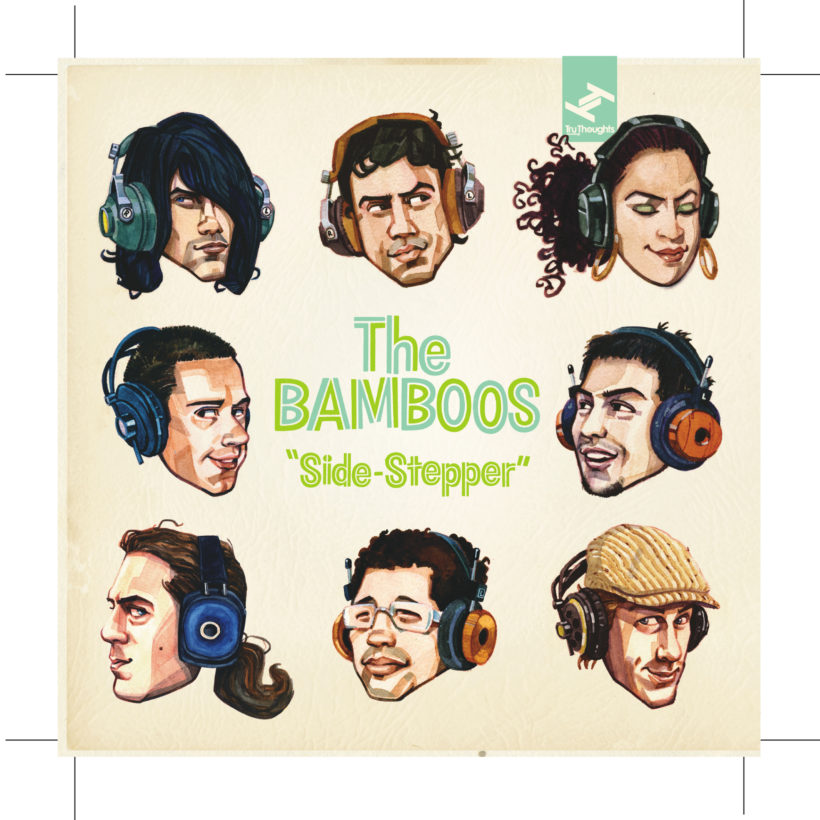 Released: 6 Oct 2008

Label: Tru Thoughts

On their third album The Bamboos spice up their beat-laden deep party funk sound with an injection of Northern soul and 60s Mod soul style.

An amazing selection of guest vocalists – Kylie Auldist, MC Ty, Megan Washington and Swedish soul sensation Paul MacInnes – add their own unique flavours to the brew.
The first single, "King Of The Rodeo" featuring Megan Washington, was featured as the X-Posure Hot One on John Kennedy s XFM X-Posure show, as well as gaining major support from Gary Crowley (BBC London and 6Music), Mark Lamarr (BBC Radio 2) and Edward Adoo (NME Radio). This inspired cover of the Kings Of Leon song has pricked up the ears of the indie kids and clubbers alike, and launches the off-kilter indie-rock favourite into a land of Mod-fuelled swinging 60s boogaloo.

The album kicks off with "Nightsport", a raucous instrumental soundtrack to the crazy times had by music lovers and music makers who come out only in the small hours, building into a furious funk groove followed by guitar breakdowns and soulful trumpet and piano solos. From here this diverse record segues between the perfect JBs-style floor fillers for which The Bamboos have become known and the rich jazz-informed harmonies of Kylie Auldist voiced numbers like "Make It Real"; peppered with quirky individual nuggets of soul like "King Of The Rodeo" and the blissful "Move On" featuring Paul MacInnes which slows things down a notch. "Cant Help Myself" – a collaboration with Ty, one of UK hip hop's biggest talents – weaves an irresistible hook over a super-heavy deep Bamboos groove. During Ty's last Australian tour he jumped up onstage with The Bamboos for an impromptu freestyle which planted the seeds for this track. The CDs grand finale comes in the form of an incendiary version of The Winstons absolute classic drum n bass/breakbeat inspiring track "Amen Brother", which has been a staple of the Bamboos live set from the very early days. The extended drum explosion in the middle section was a huge hit with the breakers when The Bamboos provided the music for The World B-Girl Championships earlier this year.