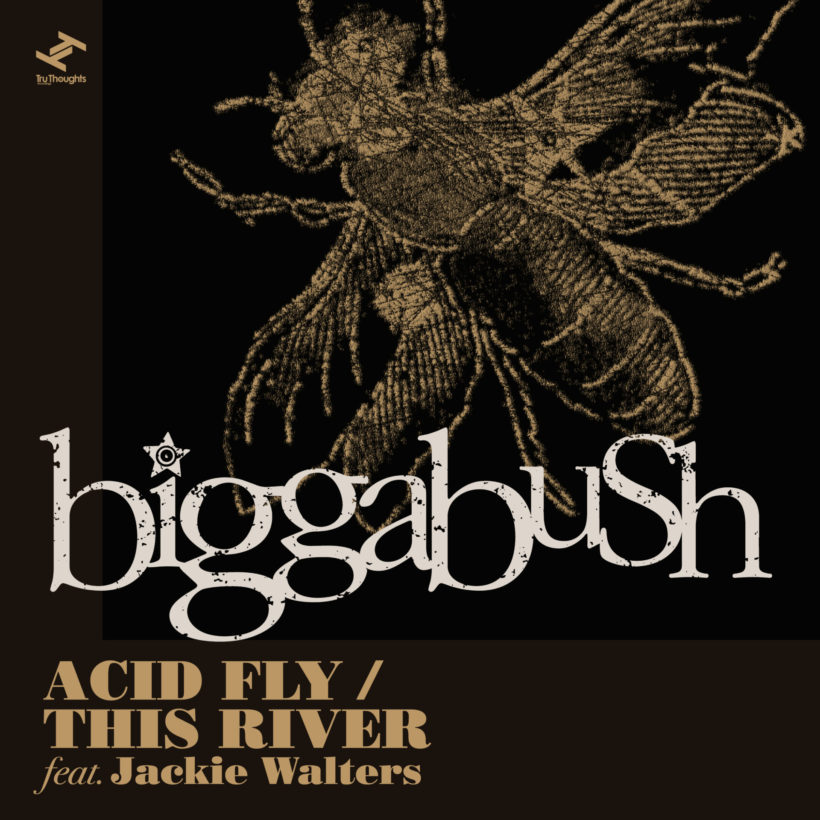 Acid Fly / This River feat. Jackie Walters
BiggaBush
Released: 9 Dec 2021

Label: Tru Thoughts

"Acid Fly / This River feat. Jackie Walters" is the latest output from Biggabush taken from his newly-revised album 'Biggabush Freevisited' (release 21st Jan 2022).

For much of the 2020 lockdown veteran dub midi-maestro Glyn "Bigga" Bush was locked in the studio revisiting an album originally released in 2004 on German imprint Stereo Deluxe, 'BiggaBush Free'.

The original "Acid Fly" was built around a jam on the acid machine, a Roland TB-303. Now the new beefed-up dancefloor banger combines tuffer breaks and latin-esque piano whilst allowing the acid lines to bubble and squelch further back in the mix. "This River feat. Jackie Walters" has an intentionally wonky feel, 12-string guitar harmonics drenched in reverb underpinned by deep samba percussion before the drop which busts out early d&b vibes, live bass over relentless breaks. "This was a collab with an old friend Sofiah Thom (who I met way back in 2000 at the Big Chill) who wrote the lyrics. I wanted to completely rework this one and get Jackie Walters involved. She sang on many Rockers Hi Fi tracks, she revoiced (and was genuinely mistaken for) Ella Fitzgerald on our remixes of Sunshine of Your Love (also available on the first MDO album)" says Glyn about "This River".

Going back to the old album 'Biggabush Free' Glyn felt that the compositions were strong but that he could seriously improve on everything else: sound, arrangements, production – and so many of the songs were rebuilt from the ground up, utilising the skills, studio experience and better technology gained in the interim – rejigging the running order and bringing in some other cuts that didn't get a proper release first time around, and re-uniting with some of his former Rockers Hi Fi collaborators. "It started with me wanting to rework some of the music and gradually took on a life of its own… I ended up re-producing virtually the whole album, adding a live brass section, new vocalists and arrangements. Kind of a remaster plus, plus…" Glyn explains.