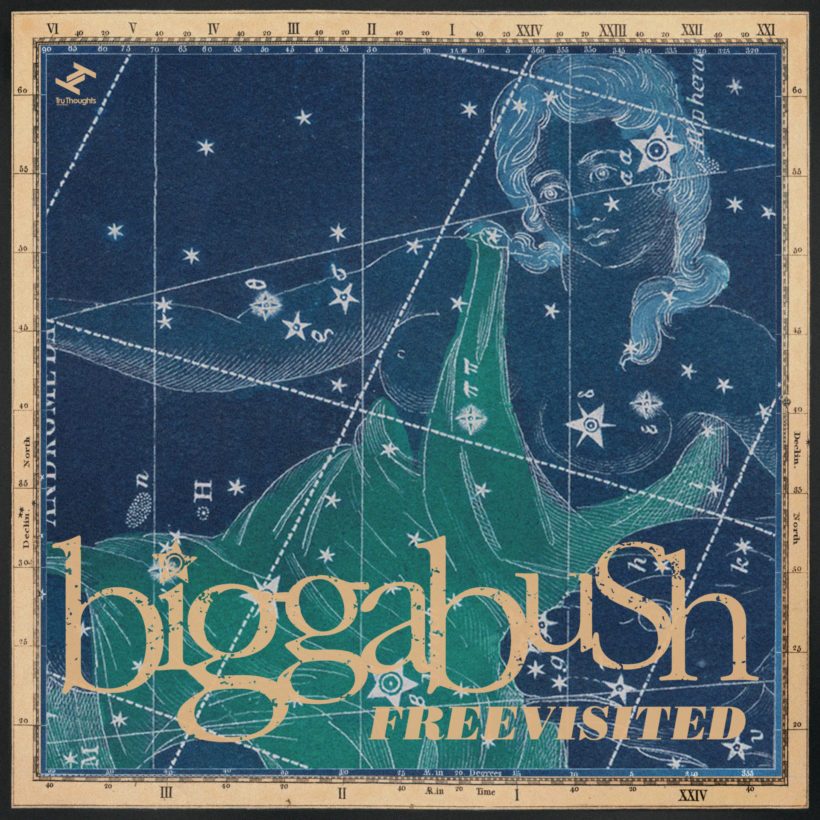 BiggaBush Freevisited
BiggaBush
Released: 21 Jan 2022

Label: Tru Thoughts

"One of UK rave's most prominent exponents of dubwise experimentation" Bandcamp Daily

"Breathtakingly eclectic" XLR8R

For much of the 2020 lockdown veteran dub midi-maestro Glyn "Bigga" Bush was locked in the studio revisiting an album originally released in 2004 on German imprint Stereo Deluxe, 'BiggaBush Free'. The newly-revised album 'Biggabush Freevisited' is fronted by the new split single "Real & "Regal (Illegal Dub Version)" featuring longtime collaborator Farda P and the hypnotic "Outernational Anthem".

Going back to the old album 'Biggabush Free' Glyn felt that the compositions were strong but that he could seriously improve on everything else: sound, arrangements, production – and so many of the songs were rebuilt from the ground up, utilising the skills, studio experience and better technology gained in the interim – rejigging the running order and bringing in some other cuts that didn't get a proper release first time around, and re-uniting with some of his former Rockers Hi Fi collaborators.

"It started with me wanting to rework some of the music and gradually took on a life of its own… I ended up re-producing virtually the whole album, adding a live brass section, new vocalists and arrangements. Kind of a remaster plus, plus…" Glyn explains.

Featuring vocalist Jackie Walters, MC Farda P, turntablist Jay Rees and The Blackjack Horns, Biggabush Freevisited is a more cohesive version of its precursor, which began with a desire to break out of Glyn's usual routines, habits and ways of writing music: the title is a play on the idea of alcohol-free, or sugar-free: "I took my old self out of the process and came back with something new" Glyn elaborates. As with any Biggabush project, the album covers an array of genres, from dub, instrumental hip-hop, ambient dub, electro, deep house, prog flavours and everything in between.

Glyn "Bigga" Bush is internationally known for his work as midi-maestro with Rockers Hi Fi during the 1990s and since the turn of the century his work on Sonar Kollektiv and Stereo Deluxe as Biggabush and Lightning Head.