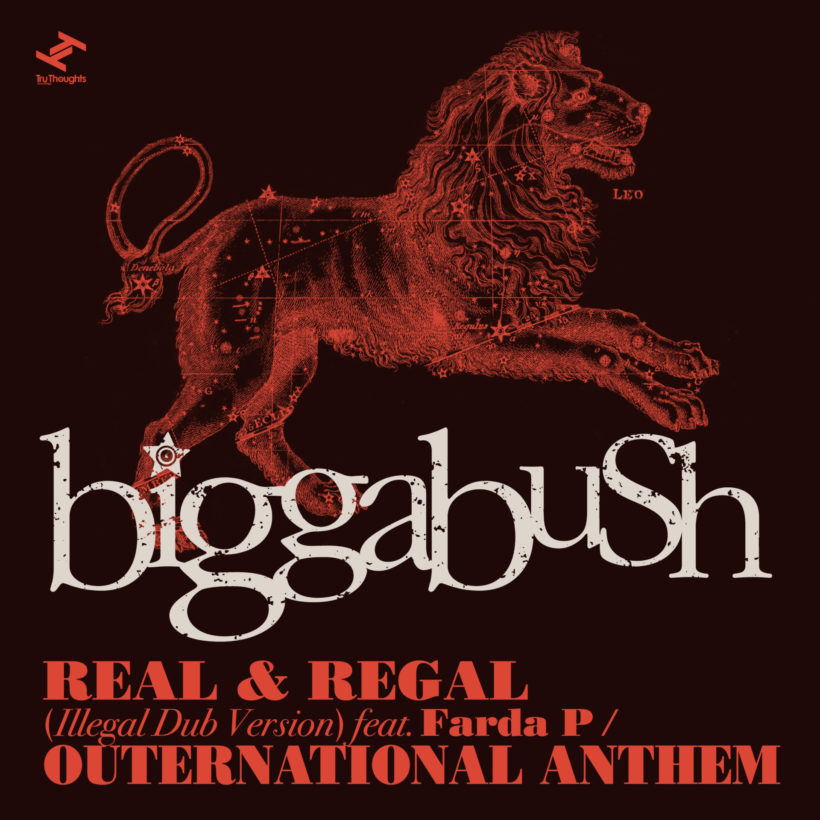 Real & Regal (Illegal Dub Version) feat. Farda P / Outernational Anthem
BiggaBush
Released: 11 Nov 2021

Label: Tru Thoughts

For much of the 2020 lockdown veteran dub midi-maestro Glyn "Bigga" Bush was locked in the studio revisiting an album originally released in 2004 on German imprint Stereo Deluxe, 'BiggaBush Free'. "Real & "Regal (Illegal Dub Version)" featuring longtime collaborator Farda P and the hypnotic "Outernational Anthem" are the first music to come to light from this newly revised project, now titled "BiggaBush Freevisited" (release 21st Jan 2022).

"It started with me wanting to rework some of the music and then took on a life of its own…eventually I ended up re-producing virtually the whole album, adding a live brass section, new vocalists and arrangements. Kind of a remaster plus, plus…" Glyn explains.

"One of my most popular tracks down the years has been my remix of "Illegal" by Swayzak featuring Benjamin Zephaniah. For the new album, I asked former Rockers Hi Fi MC and longtime collaborator Farda P to revoice Benjamin's poem. I then went back into the audio for the original remix and started to remix that….creating a deeper, dubbier version with more space and low end."

The outcome was the heavyweight album opener "Real & Regal (Illegal Dub Version)" – basically a pared-back version of the remix made for Swayzak; alongside this is a complete re-work of the OG album's first track, "Outernational Anthem".

The lead-single also includes an 'Illegal Version' of "Real & Regal" and stripped-down instrumentals "Dub Creators Dub" and "Dub Creators Operate".