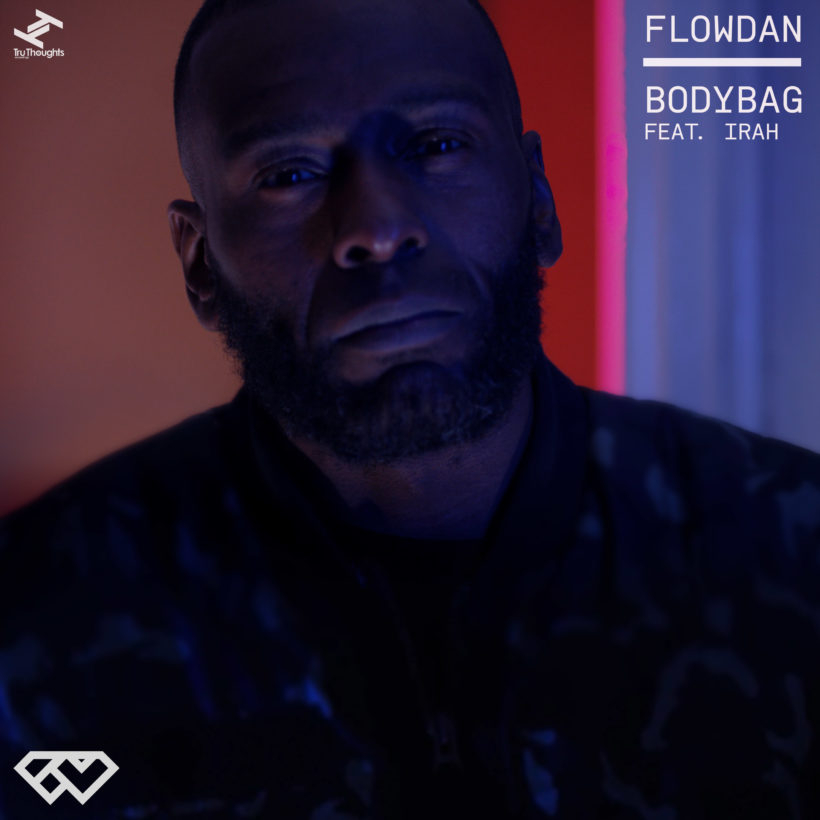 Bodybag feat. Irah
Flowdan
Released: 27 Apr 2018

Label: Tru Thoughts

"Bodybag feat. Irah" from the infamous Roll Deep MC Flowdan. This single highlights an organic link-up with dancehall MC Irah who jumps on the track to bring his infectious energy to Masro's untouchable production.

The track opens with a momentous bassline, unflinching strings and heavy drum pattern arranged by key producer and regular collaborator Masro. On the track, Flowdan exerts militant agency as he lands each bar with a blow, holding back the heat of Irah's MC artistry which keeps the track rolling in time for Flowdan's enigmatic return; the pair command all within earshot with their bravado, high-octane energy and untouchable flair.

Flowdan (aka Marc Veira) has played an integral part within the grime scene as an MC since the beginning. As one of the original members of UK grime crew Roll Deep and the Pay As U Go Cartel prior to that, Flowdan has cemented his raw booming delivery on some of the biggest tracks of the past decade.