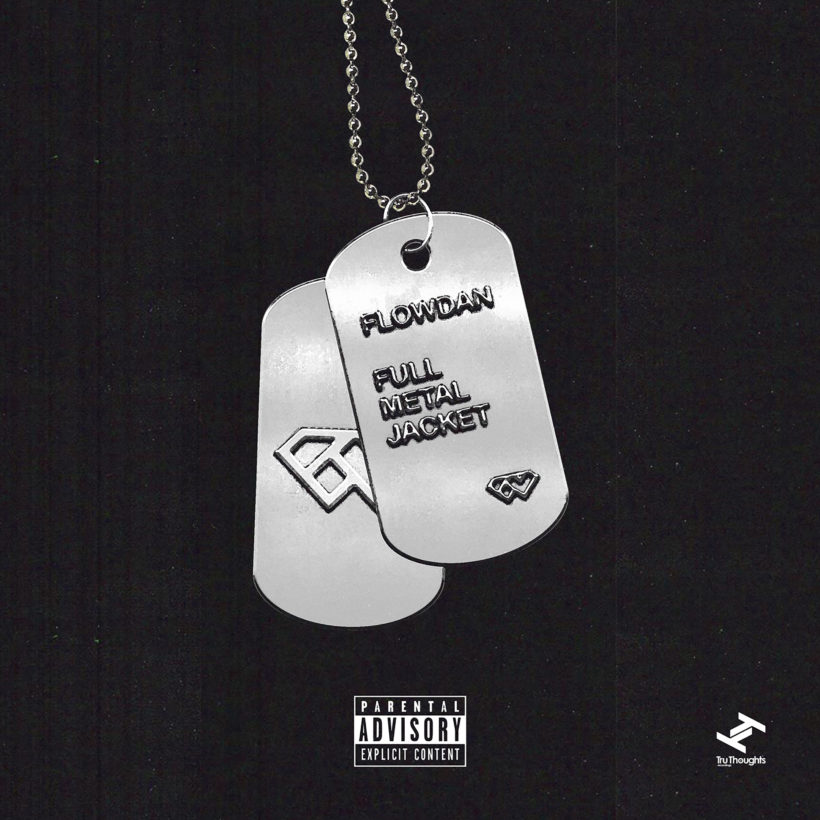 Full Metal Jacket
Flowdan
Released: 24 May 2019

Label: Tru Thoughts

Full Metal Jacket' is the new album from one of the founding members of UK Grime crew, infamous Roll Deep MC Flowdan.
'Full Metal Jacket' unites unforgettable characters in the grime scene today, linking both purists and its younger disciples. The legendary Plastician sits alongside newcomer Muszolini as Flowdan continues to work alongside key producers such as Footsie, Filthy Gears, Riddla and Maniac, bringing a hefty balance of body and weight to the Flowdan sound.

Marc Veira, the man behind the Flowdan alias, grew up in London and the influence of the city is prominent throughout 'Full Metal Jacket'. Lead single, "Welcome To London" tackles the daunting nature of the city; one that may seem welcoming and beautiful to tourists, but not to those who experience it in day to day life. Shining a dark light on his hometown, Flowdan explores the melting pot of London and the instincts that bring its diverse population together in tracks "Cash Flow" and "One Question"; "We might not always see or understand them, but everyone has pressures and because of this you must be versatile in order to survive". "News At Ten feat. Irah" hones in on the exposure of this underbelly; whatever occurs, however big or small, it will be a newsworthy issue and you will hear about it.