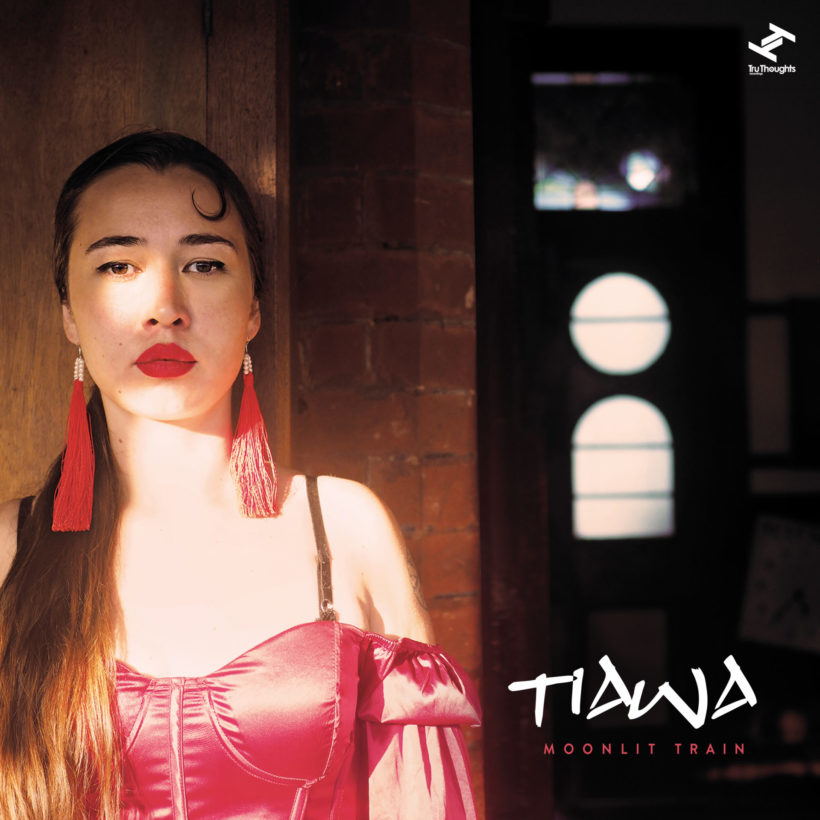 Moonlit Train
Tiawa
Released: 4 Jun 2021

Label: Tru Thoughts

'Moonlit Train'; a conceptual record that maps a metaphorical train journey from relationships through to healing and liberation. Gently easing between soul, 90s hip-hop and Latin-folk that harks back to Tiawa's Portuguese heritage, the inspiration for the LP comes from the rebellious spirit of reggae, the pace of lyricism in reggaeton, and the romanticism of doo-wop.

"Mountains Of Metal" is the third teaser from the album, following on from the optimistic single "Shine Bright" and the oppression-fighting "Life Is Not A Crime"; an exclusive release on Tru Thoughts' 'Shapes: Sideways' compilation, described by theartsdesk as "pure trip-hop" and with further support from underground purveyors Off Licence Magazine and BBC 6Music broadcaster Cerys Matthews.

"Each song on the album is part of an emotional journey. I hope it helps to heal people in serious situations and makes them feel better afterwards. "Saudade" is the introduction to 'Moonlit Train' and opens with a Portuguese poem that translates to 'don't be sad now, I'm going to play a song for you', in the background you can hear the movement of a train on the tracks…" Tiawa explains.

Bookmarked by snippets from an eerie train conductor, Tiawa explores the beauty of the Portuguese language on 'Moonlit Train'. "Saudade" searches the profound melancholic nostalgia of longing for someone – a feeling from which the track gets its name. Brazilian-Portuguese for 'dreams of pink roses' aka 'sweet dreams', "Sonhos Cor De Rosa", brings further nostalgia as something Tiawa's grandma would say to her before bed. "Embora" which means 'get up and go!', is a track about leaving something behind and going your own way. Intricate wordplay, double entendre, and freestyling are at play on the record. Songs such as "Soldiers" and "Love Needs You" demonstrate Tiawa's ability to tackle inter-generational woes, while "In The Morning Light" and "True Friends" have a redemptive quality; as she gracefully puts it "the harder the battle, the sweeter the victory".

Fusing soulful vocals with the jagged edge of a rap-styled flow, Tiawa's vocal delivery is perfectly matched to producer, collaborator and multi-instrumentalist Jack-Chi, a Bristol-veteran who cut his teeth as a producer in the city. The album sets the stage for a new chapter in Tiawa's career after having made an assured debut on iconic dubwise-label Roots Garden with the reggae-riddim slant "Pain Killa", which was championed by legendary DJ David Rodigan on BBC1Xtra. Tiawa has laid the foundation for her timeless yet graceful sound, and a lyrical maturity that confutes her youth.