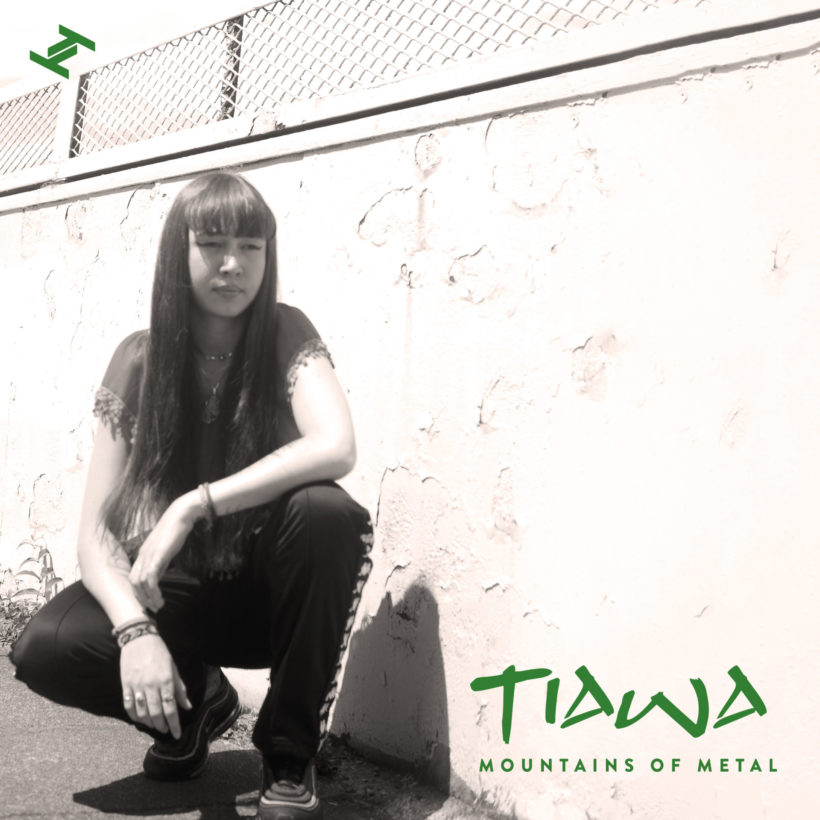 Mountains of Metal
Tiawa
Released: 15 Apr 2021

Label: Tru Thoughts

"Mountains Of Metal" is the new offering from up-and-coming singer-songwriter/MC Tiawa.

Inspired by her brother's induction into manhood – a journey from Sussex to the favelas of Lisbon, Portugal – "Mountains Of Metal" is a cocktail of Latin-guitars, jazz flutes and hip-hop beats, melded into a captivating three-minute marvel. Tiawa's distinctive and laidback vocals blend melodies and neo-soul sensibilities with raw storytelling and thought-proving lyricism.

In Tiawa's words: "The story behind the song is when my brother turned 18, our mother told him he needed to be inducted into manhood, and drive from England to the favelas in Lisbon, where some of our Portuguese Cape-Verdean family are from. On their journey they stopped off in the outskirts of Paris and in Spain to meet musicians in homegrown neighbourhoods. Everywhere they stopped on their journey was a ghetto, hence the opening line of the song: 'Everywhere I go there's a ghetto light.'"

"Mountains Of Metal" also marks the announcement of Tiawa's debut album, 'Moonlit Train'; a conceptual record that maps a metaphorical train journey from relationships through to healing and liberation. Gently easing between soul, 90s hip-hop and Latin-folk that harks back to her Portuguese heritage, the inspiration for the LP comes from the rebellious spirit of reggae, the pace of lyricism in reggaeton, and the romanticism of doo-wop.