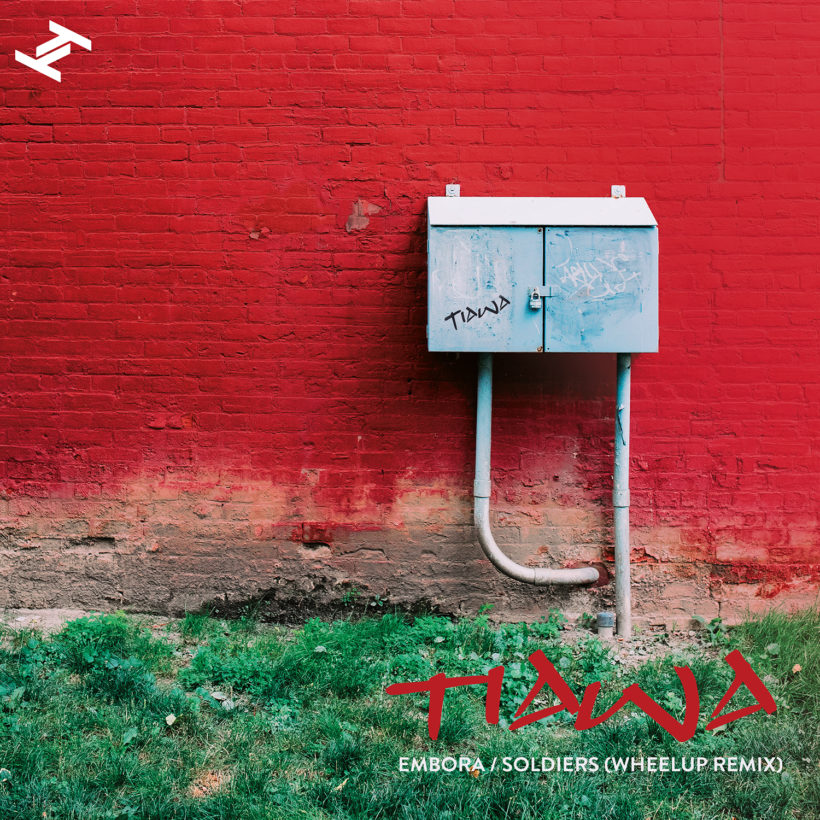 Embora / Soldiers (WheelUP Remix)
Tiawa , WheelUP
Released: 5 Oct 2021

Label: Tru Thoughts

"Embora / Soldiers (WheelUP Remix)" is a playful fusion of two tracks from singer, songwriter and MC Tiawa's debut album, 'Moonlit Train'.

Roughly translating as "Get up and go! / I'm leaving you", Tiawa joyfully leaves the past behind on her the uplifting "Embora". Drifting between face-paced words of self-belief in both English and Portuguese, the track's playful rhythms match Tiawa's lyrical defiance.

On "Soldiers (WheelUP Remix)" Tiawa's vocal delivery is perfectly matched with the production stylings of WheelUP – fusing soulful vocals with the jagged edge of a rap-styled flow. West London producer, DJ and Broken Beat revivalist Danny Wheeler AKA WheelUP sprinkles his signature stylings and creates a rendition of "Soliders" fit for a funky Bruk dancefloor. Tiawa's favourite track from 'Moonlit Train', "Soldiers" aims to unite people in standing up for their rights and remaining strong in the face of oppression. The song speaks on recapturing your power and tackling inter-generational woes. WheelUP pays homage to the original track by complementing the insights of Tiawa and her experiences with uplifting broken-house grooves and a moving, soulful charm. The perfect soundtrack to dance your troubles away.

Featuring singles "Mountains Of Metal", "Sonhos Cor De Rosa" and "Shine Bright", the LP from the up-and-coming artist has received huge support from the likes of Jamz Supernova (BBC 1Xtra), Robert Elms (BBC Radio London), Cerys Matthews and Huey Morgan, (BBC 6Music), Rob Da Bank, Stereofox and Aaron Byrd (KCRW).

Tiawa's debut release, 'Moonlit Train' is a conceptual record through which Tiawa maps a metaphorical train journey from relationships through to healing and liberation. Gently easing between soul, 90s hip-hop and Latin-folk that harks back to her Portuguese heritage, the inspiration for the LP came from the rebellious spirit of reggae, the pace of lyricism in reggaeton, and the romanticism of doo-wop.