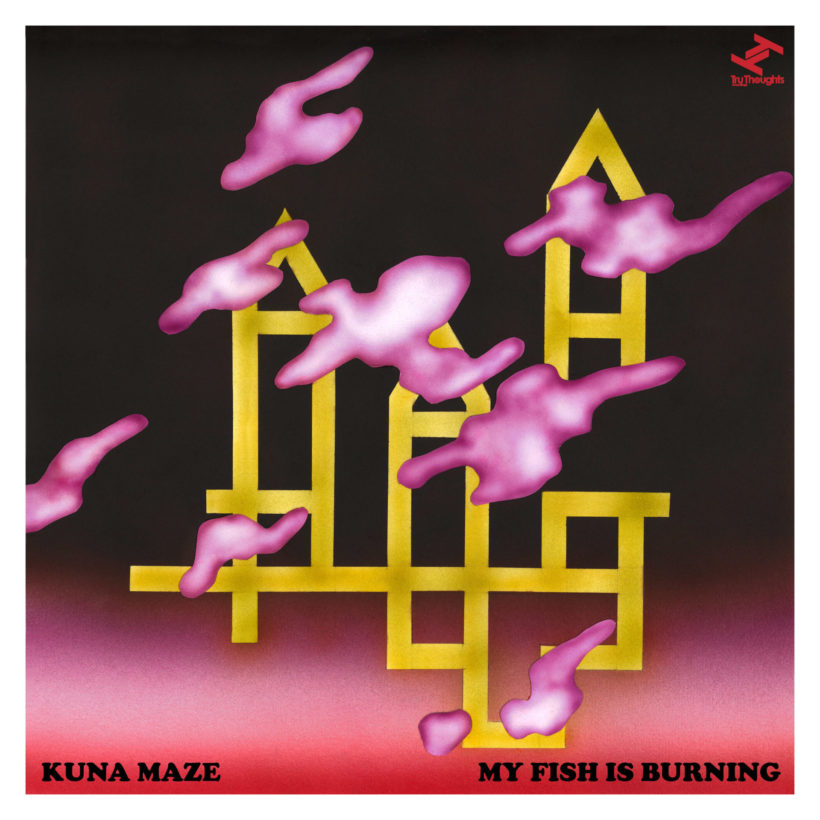 My Fish Is Burning
Kuna Maze
Released: 7 Oct 2021

Label: Tru Thoughts

"It's a skilful blend of swinging beats and stunning instrumentation, emotive tracks full of floating atmospheres and poignant melodies" XLR8R

"Kuna Maze creates hybrid pieces at the crossroads of genres" – Mixmag (FR)

"Killer dancefloor business from Tru Thoughts that should appeal to fans of house, broken beat and Brazilian jazz-funk legends Azymuth." Music Is My Sanctuary

Brussels-based producer, DJ and multi-instrumentalist Kuna Maze's new EP "My Fish Is Burning" opens with jazz-bruk-banger "Bill" which features keyboard player Dorian Dumont adding some extra magic touches to Kuna Maze's layered jazz instrumentation and syncopated broken beat production.

Talking about the wonderfully bizarre EP name "My Fish Is Burning" (a nod to a Detroit-legend) Kuna Maze says: "I was listening to a Moodymann interview on radio, and at one point he says to the interviewer; 'hold on I gotta go, my fish is burning'. I don't know what but it made me laugh, like he planned an interview while cooking his fish meal".

Matching the eccentric title sculptor, painter and long-time-collaborator Cedric Esturillo – who produced the EP artwork – interprets the music into a visual form. The duo have been working together on their visual mix series "From Sight To Hearing".

EP focus track "Again Again" showcases Kuna Maze's ability to switch between club-oriented sounds and laid-back jazz listening; opening with broken beat before swiftly evolving into house. "Again Again" shuffles and bounces, while being grounded in jazz standards

Elsewhere on the EP "Almost Gone" pays homage to the early bruk pioneers of Afronaut and AtJazz; "Raw Beef" plays into the broken vibes with a syncopated beat; "Mask On" is more house-leaning with floating 80s synths; and outro "Low Tide" winding the listener down, with funk and chillout to close things off.

"Bill" is the follow up single to Kuna Maze's San-Kofa Rhythm Records compilation contribution – the slick "Check It"– that was supported by Trax Mag and Anz on her Radio 1 Residency. Influenced by the jazz-funk of Azymuth, the broken beat of Domu and house music of Moodymann, "My Fish Is Burning" is the more ebullient relation to Kuna Maze's previous EP, the introspective "Backward" that garnered support from Jamz Supernova (BBC 1Xtra), Okayplayer and Nubya Garcia.