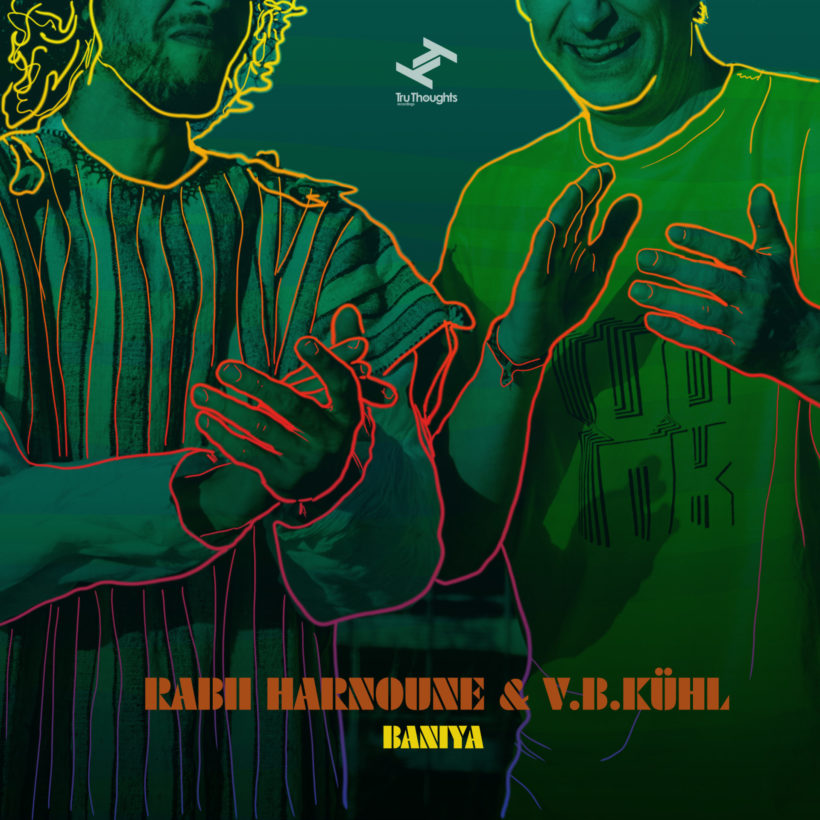 Released: 7 Apr 2020

Label: Tru Thoughts

"Baniya" is the second-single from Moroccan Gnawa-master (maâlem) Rabii Harnoune and Frankfurt electronic producer V.B.Kühl. Taken from their magical collaborative debut 'GNAWA ELECTRIC LAUNE' (out 8th May), "Baniya" fuses traditional North African Gnawa with the sonic sound of modern club music.

"It's a story about a journey by a father and his son, who are visiting different places and historical monuments, to collect wisdom for keeping the spirituality" Rabii explains. Following on from the story of the "Traveller" a tale that belongs to the repertoire of L'Bouhala, which roughly translates as a symbolism of multiculturalism in Gnawa culture.

Gnawa music is among Morocco's richest and oldest continuous traditions, dating back to pre-Islam. Rabii Harnoune joined the Kotab, a place where one can learn the teaching of the Quran, at the age of four. Growing up on a household diet of classical Arabic, Moroccan and Sufi music, Rabii was first introduced to Gnawa through his neighbour's uncle who was a master in the genre. V.B.Kühl realised his own musical vision and ambition when he inherited his first ghettoblaster (boombox) and bought a four-track recorder: "rhythm is deep in me, and although music is not my profession, the passion never stopped".