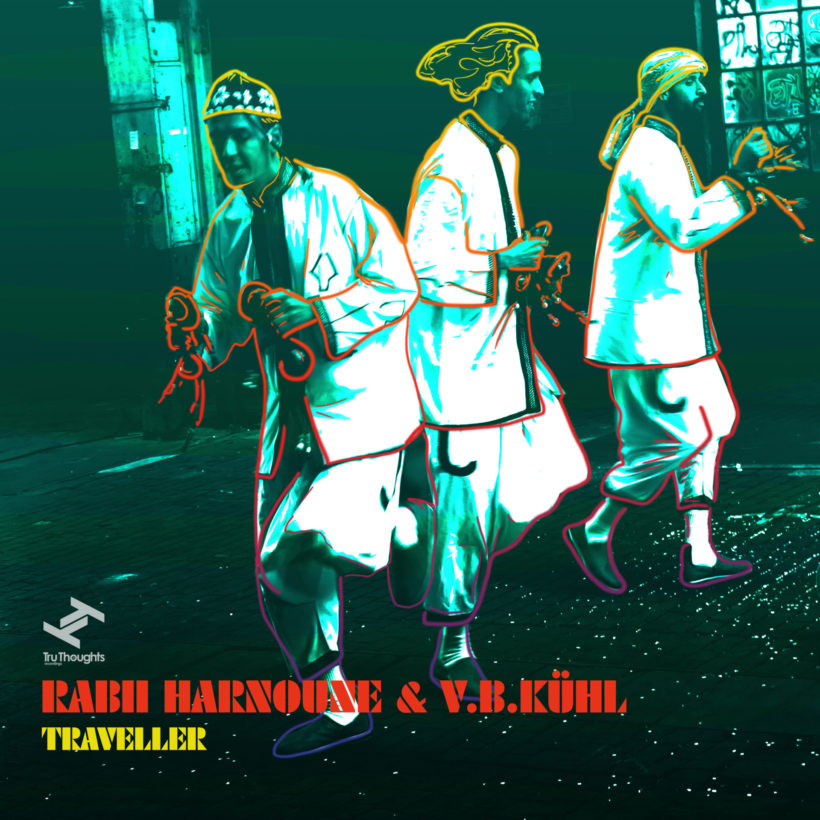 Released: 19 Mar 2020

Label: Tru Thoughts

"Traveller" is the first offering from the 'GNAWA ELECTRIC LAUNE' album, a magical collaboration between Moroccan Gnawa-master (maâlem) Rabii Harnoune and Frankfurt electronic producer V.B.Kühl.

"Traveller" is a tale that belongs to the repertoire of "L'Bouhala", a story which roughly translates as symbolism for multiculturism in Gnawa culture. "Traveller" is a Gnawa-club fusion track that feels equally at home on the dancefloor as it does in its core spiritual home. "The traveller is a character in the culture of Gnawa" Rabii explains, "who is travelling from tribe to tribe, from village to city, looking for experiences and knowledge, then sharing it by singing about it".

V.B.Kühl and album co-producer Achim Sauer first met Rabii while performing live at a house party of mutual friends. Rabii's wish to release Gnawa music into the world lead to the trio collaborating on 'GNAWA ELECTRIC LAUNE', songs enriched with deep vibes and unstoppable grooves, an astonishing global mix of tradition and innovation.