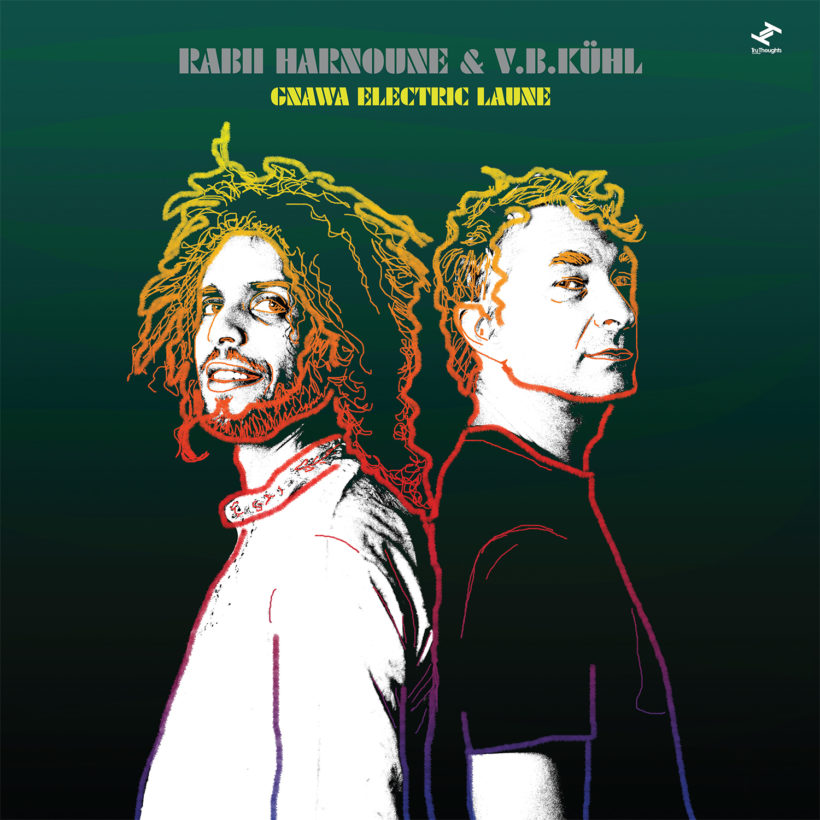 Released: 8 May 2020

Label: Tru Thoughts

'GNAWA ELECTRIC LAUNE' is the magical collaboration between Moroccan Gnawa-master (maâlem) Rabii Harnoune and Frankfurt electronic producer V.B.Kühl. Recorded at Achim Sauer's 7V-Studio, collectively Rabii Harnoune & V.B. Kühl have produced an LP which represents entirely new territory, building a bridge from old to new, from Africa to Europe, and from to person to person. This melange of traditional North African Gnawa music and modern club sounds results in a fascinating debut, cross-cultural friction which is electric and otherworldly.

Gnawa music is among Morocco's richest and oldest continuous traditions, dating back to pre-Islam. Rabii Harnoune's mastery at the Guembri, a three-string lute, and Gnawa singing (a central aspect to the culture), has seen him play at world-class festivals in Essaouira, Fes, Marrakesh, and Casablanca – all spiritual centres for the genre.

V.B.Kühl realised his own musical vision and ambition when he inherited his first ghettoblaster (boombox) and bought a four-track recorder: "rhythm is deep in me, and although music is not my profession, the passion never stopped". V.B.Kühl caught the attention of DJ Shadow with two stellar remixes, which would later lead to commissioned remixes by Tru Thoughts for acts such as Anchorsong and Lakuta. V.B.Kühl and album co-producer Achim Sauer founded t&TT together, a DIY label that was used as a vehicle to release both artist solo projects.