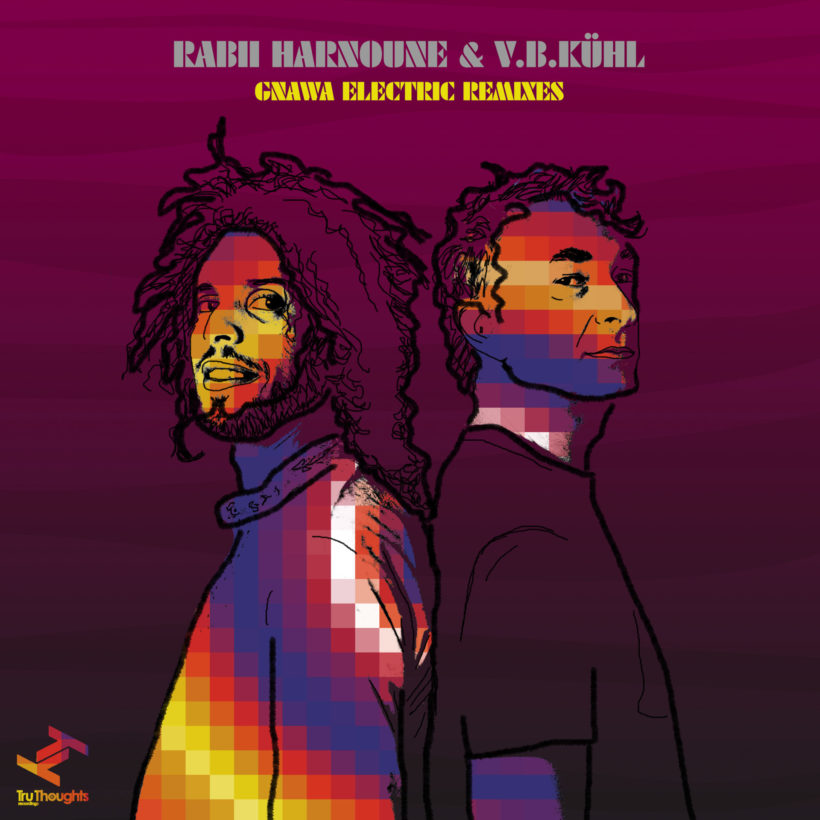 Released: 1 Sep 2020

Label: Tru Thoughts

'Gnawa Electric Remixes' is the brand new EP from the magical collaboration between Moroccan Gnawa-master (maâlem) Rabii Harnoune and Frankfurt electronic producer V.B.Kühl. Featuring remixes of original tracks taken from their highly acclaimed debut album 'Gnawa Electric Laune', the EP sees a host of Tru Thoughts talent – sUb_modU, Biggabush and WheelUP – rework the music, taking it to new and exciting heights.

The EP opens with the hypnotic album track "Lights Out Night On", described by the artist as "a night view of Casablanca from the perspective of a Gnawa street musician". sUb_modU – the polyrhythmic project of Berlin-based Italian-born Romeo Sandri – re-contextualises "Light Out Night On" using his distinctive Fela-electronics analogue synths. The remix draws comparisons to Maalem Mahmoud Guinia & Floating Points Gnawa-fusion collaboration "Mimoun Marhaba", meshing organic and electronic sounds.

Glyn "Bigga" Bush, internationally known for his work as mid-maestro with Rockers Hi Fi, at the turn of the century his Lightning Head and Biggabush projects, and more recently spearheading the percussive-group Magic Drum Orchestra, flips the up-tempo single "Traveller" on its head. Deep and ambient dubby vibes transform the track, creating something entirely new out of an existing song. While broken beat revivalist, producer and DJ – Danny Wheeler aka WheelUP puts "Yomali" down to a hard-hitting funky beat. Minimal yet effective, "Yomali" is converted into a DJ tool ready for when the clubs reopen.