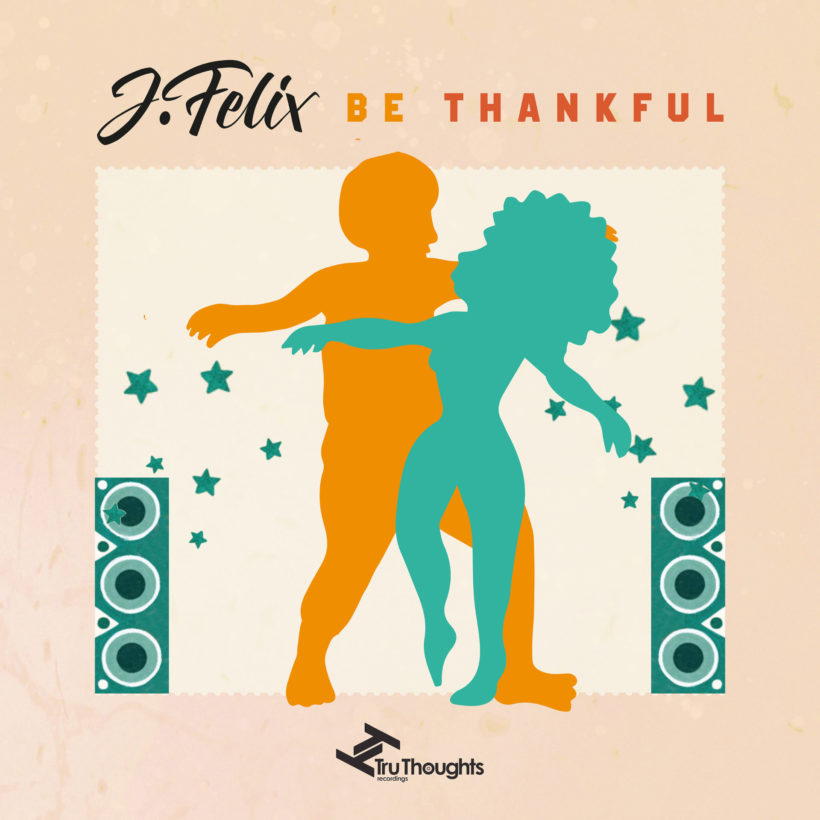 Be Thankful EP
J-Felix
Released: 26 May 2020

Label: Tru Thoughts

"Be Thankful" is the brand-new EP from Brighton-based producer, DJ and multi-instrumentalist J-Felix. Following on from the success of his formative sophomore album 'Whole Again Hooligan', "Be Thankful" combines remixes of album tracks by friends, combined with an up-tempo stellar cover of R&B/soul legend William DeVaughn's "Be Thankful For What You Got", featuring the vocal flair of Jerry Claiver aka Sol Goodman.

Remixes come from a strong pool of Brighton talent, including the likes of warped-electronic producer and Joe's studio cohabitator – Slugabed; album collaborator and overall trailblazer in the UK beat scene – El Train; former Tru Thoughts label-mate and heavy-hitter in the club world – Titeknots; and one half of Rhythm Section's SAUL and producer in his own right – Footshooter.

J-Felix's future blend of p-funk, disco, and soul on 'Whole Again Hooligan' saw him championed by a wide range of respected DJs (both club and radio) from the likes of Jamz Supernova (BBC 1Xtra) as her After-Dark-Discovery, Huey Morgan (BBC 6Music) as his beat of the week and block party mix, in session for Erica McKoy on Worldwide FM, plus much more.