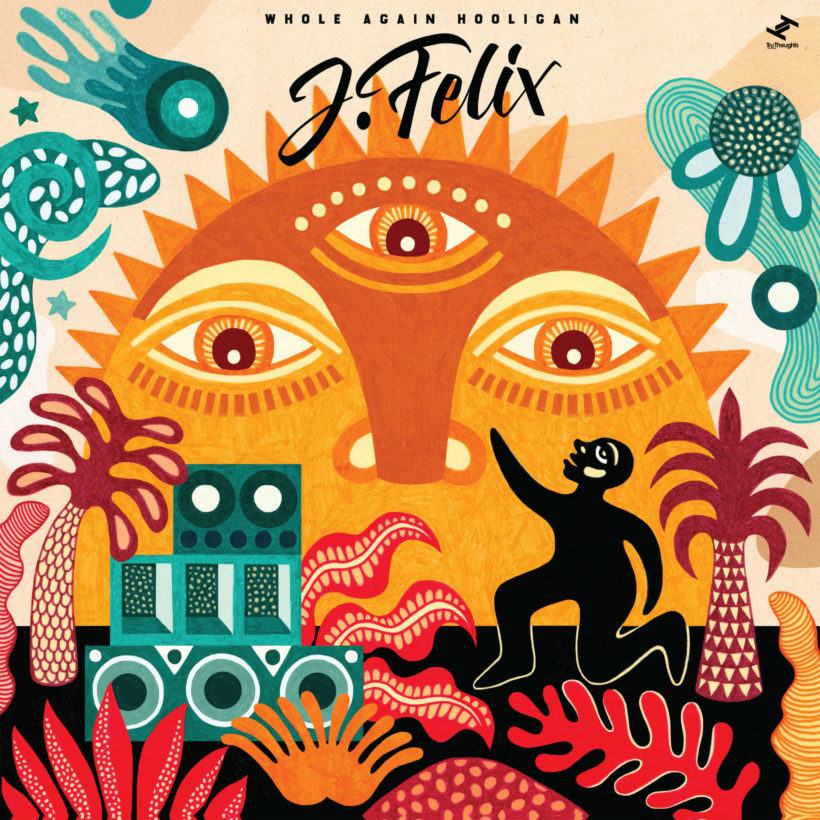 Whole Again Hooligan
J-Felix
Released: 6 Mar 2020

Label: Tru Thoughts

Producer and multi-instrumentalist J-Felix returns with his future blend of boogie, p-funk, disco and soul on his second album 'Whole Again Hooligan'. Influenced by the musicianship of Roy Hargrove's The RH Factor, James Brown and George Clinton.

The album is fronted by lead-single "Mind Up" featuring prolific singer-songwriter, producer, and DJ Andrew Ashong, an infectious-groove instrumentation "Mind Up" is a tough-love anthem.

'Whole Again Hooligan' features a plethora of guest talent including Brighton producer El Train, vocal flair Jerry Clavier aka Sol Goodman, soul veteran and stellar DJ – Emeson, and classically trained musician Afua. The record's magic moments are catalysed through a collaborative ethos, a skill honed on J-Felix's 2015 debut LP '101 Reasons'.

Constantly soaking up a mind-boggling array of influences, through touring internationally as Alice Russell and Swindle's guitarist, being an in-demand DJ (with residencies at Patterns, Brighton and Queen of Hoxton, London), hosting a radio show on 1BTN, supporting the likes of Roy Ayers and George Clinton, J-Felix's penchant for all things funk has been perfected. "Whole Again Hooligan" is a record that allows us all to escape the divisive world around us, a retreat of positivity, and – of course – with good times guaranteed.