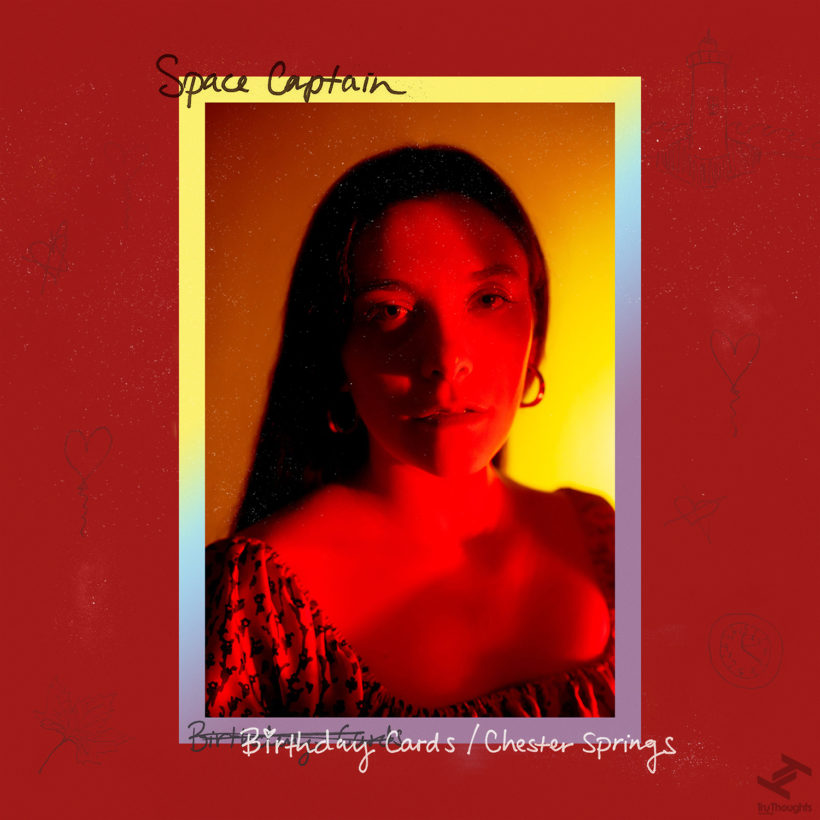 Birthday Cards / Chester Springs
Space Captain
Released: 21 Jul 2020

Label: Tru Thoughts

"Birthday Cards / Chester Springs" is the latest single from Brooklyn-based psych-soul group Space Captain following on from "Secret Garden / Back of My Mind"; their first new music since their debut album 'All Flowers In Time'.

Contrasting ethereal melodies with grooves and beats inspired by the likes of Alabama Shakes and Frank Ocean, "Birthday Cards / Chester Springs" is a journey of introspection and internal struggles. Highlighting the explorative production and imagination of the band, the tracks progress from laid back stacked harmonies and soft improvised saxophone (courtesy of Tru Thoughts labelmate Sly5thAve), to frantic drum and bass sections signifying the chaos that clears way for clarity.

Shining throughout the release is the self-awareness of vocalist and lyricist Maralisa Simmons-Cook's songwriting. Focussing on the push and pull of expressing oneself directly and indirectly, "Birthday Cards" is centred round the lost moments when opening up is a struggle.
Continuing on the path to self-reflection, "Chester Springs" is written about "that wonderfully warm feeling that comes over you in the autumn as well as that cool and sharp sense of clarity" and named after a weekend the band spent at Great Time Studios in Chester Springs, Pennsylvania. Centred around advice once given to Maralisa by her aunt – "you don't know your lover til the changing seasons circle round" – "Chester Springs" is about how you perceive your formative years as you grow alongside someone.