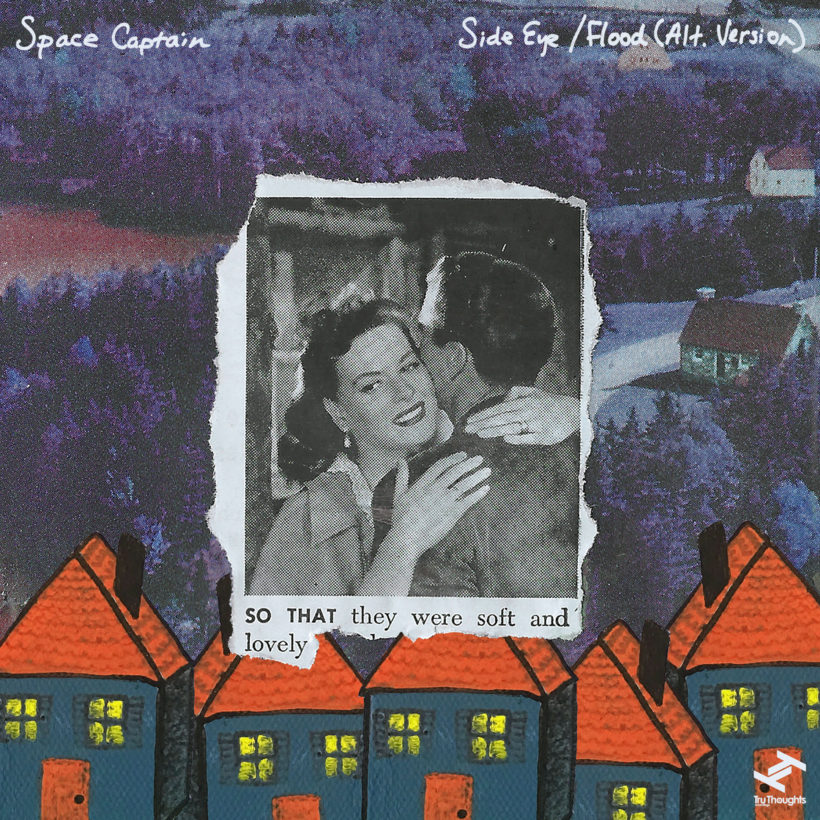 Side Eye/Flood (Alt. Version)
Space Captain
Released: 6 Apr 2018

Label: Tru Thoughts

"Side Eye/Flood (Alt. Version)" is the latest single to be released from Space Captain's debut album 'All Flowers In Time'. Emotional intelligence is expressed through the honesty and vulnerability of Maralisa's songwriting, enchanting throughout this release, which also includes remixes from Ian Chang (Son Lux, Landlady) and The Seshen's Kumar Butler.

Starting delicate and soft, "Side Eye" carries a folksy melody building into a full and fiery outro. "Though I've felt a ton of mixed emotions over this song and my shifting viewpoint on its content, I'm happy that it's on the album because it details the vulnerable cycle of anger and release."

Shifting into the harmonious "Flood (Alt. Version)" – a track written about finding relief remedies through nature – sparkling guitars blend with bluesy percussion, giving way to a haze of laid back contentment.

"Sycamore (Ian Chang Remix) sees the Son Lux drummer gravitating towards a showcase of the harmonies found in the original. Using Sunhouse's Sensory Percussion, Ian was able to translate the physicality of his drums to an electronic environment in a very nuance and deep way.

"Cells (The Seshen Remix)" craft an intricate tale of the bittersweet sensory nature of nostalgia, exploring the moments that pull us back to a particular time, place or person. Written originally as an interlude track for the album, this remix from The Seshen's Kumar Butler ups the tempo of the original, creating a sound layered with ambient electronic effects, rooted in the realms of hip hop.