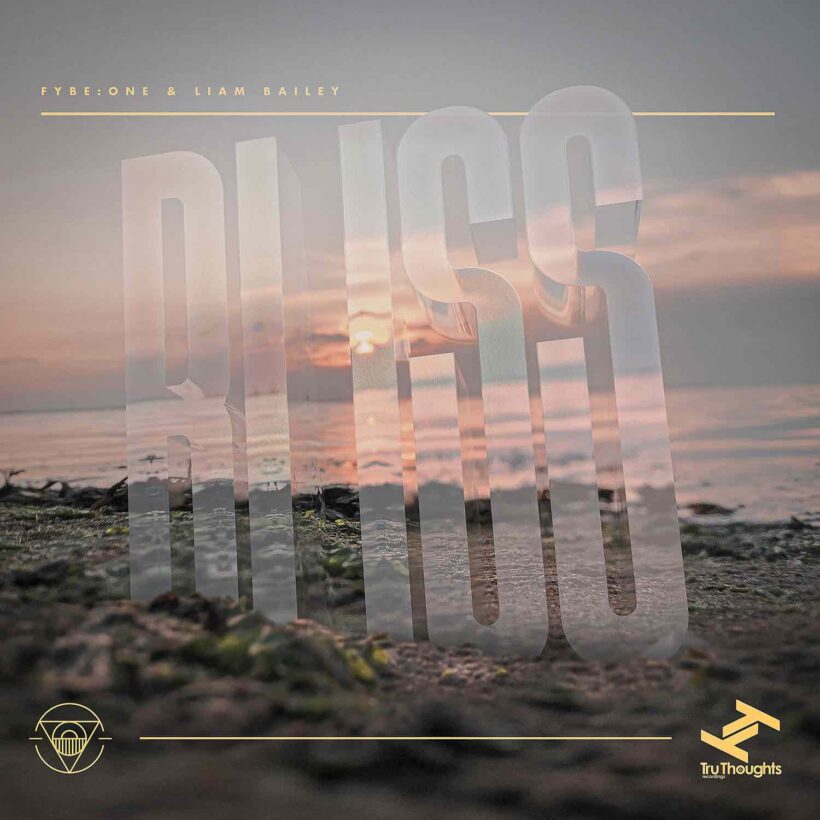 Bliss feat. Liam Bailey
Fybe:One
Released: 18 May 2023

Label: Tru Thoughts

"Bliss feat. Liam Bailey" is the latest collaboration between South London-based producer, DJ, illustrator, and graphic designer Fybe:One and legendary vocalist and songwriter Liam Bailey. The single follows the pair's previous release "Don't Let Go", with both tracks appearing on Fybe:One's upcoming LP 'This Is Ours' (out Friday 23rd June). Stemming first from the collaborations Liam Bailey, the album is a cumulation of experimental production and celebrating varied vocal offerings.

Known for his releases on Amy Winehouse's Lioness Records and Big Crown, alongside collaborations with Chase & Status, Shy FX, Salaam Remi, Breakage, and Alix Perez, Liam Bailey worked with Fybe:One on a number of tracks for "This Is Ours". Championed by the blissfully upbeat rhythm from which "Bliss" takes its name, Liam Bailey allows himself to be lost in the vibe of the instrumentation; "I wrote this about feeling young and in love with the moment you're in. It's a song to really daydream to with your eyes closed," he adds. "Bliss" was the last track they worked on together, with their organic chemistry shining through the delight of the track's subject matter.

Taking its name from a Liam Bailey lyric, each track on 'This Is Ours' exists in its own space and subject matter, bound together by Fybe:One's innovative production and the universality of the human experience. The collaborations are organic and respectful, wrapped in the glow of the positivity that comes from appreciating what you have; be it family, surroundings, nature, or your own creativity. "I wanted to find a lot of vocalists I hadn't worked with before. A friend would introduce me to a singer they knew, I had made a track that day, and the track and the vocalist would go together perfectly," Fybe:One highlights, speaking of the serendipity and understanding that went into piecing together 'This Is Ours'.

"Greg's great at creating feelings through the textures and patterns he uses and that gave me confidence to relax and trust where the music was taking me" – Liam Bailey

The LP features "Gone", "Flip That" and "Too High", taken from the "Sky Loops" EP. The beat-driven release was created at the height of summer during a difficult year as a positive remedy; laced with organic sounds and underpinned with eclectic production. Swirled with the joy of these instrumental productions are fresh UK vocal stylings from Katey Brooks, recent Wu-Lu collaborator Breezy Lee, Georgia Blackwell and Liam Bailey.