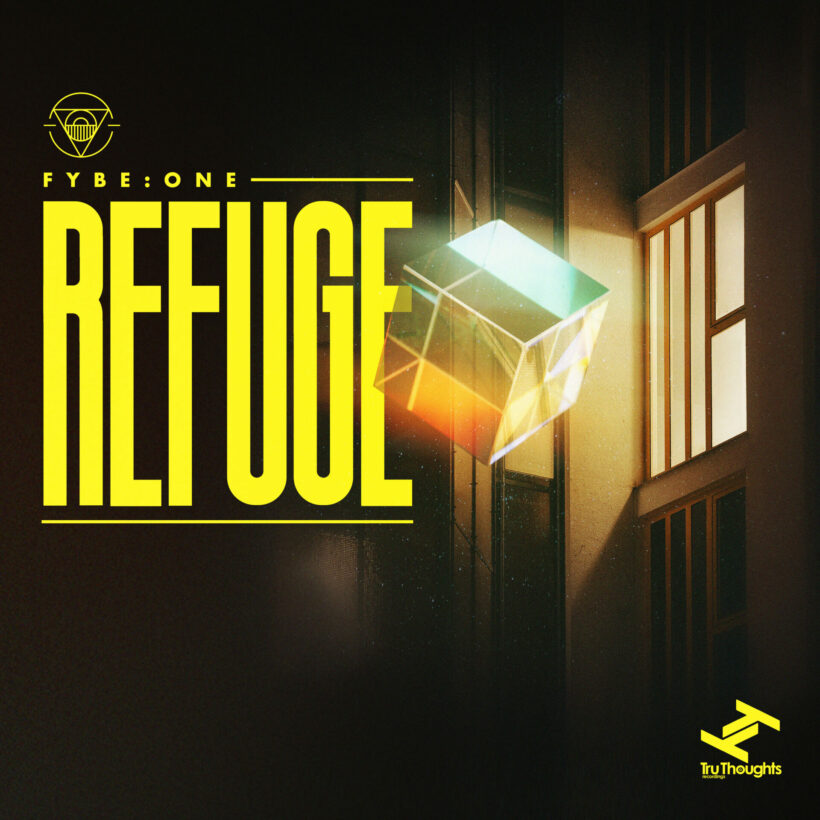 Released: 14 Nov 2023

Label: Tru Thoughts

South London-based producer, DJ, illustrator, and graphic designer Fybe:One returns with a UK-rap-centric "Refuge" EP. Comprised of 4 tracks, the project features new collaborations with MUSHKILLA, NuphZed, Don Rattray and closes with "Refuge feat. Breezy Lee", taken from his "This Is Ours" album.

Fybe:One never ceases to deliver as an experimental producer, moving effortlessly from the shuffling soul of "This Is Ours" to mellow UK rap. Fybe:One's beats are underpinned by his signature masterfully clean, highly-defined mixes with a full-bodied sense of depth that draws in the listener. The EP serves as a sequel, continuing 'This Is Ours' focus on a newfound appreciation for what you have, "homes, surroundings, people and interests", after lockdown restrictions were lifted. Fybe:One captures comfort and safety in the homely artwork with "more of a nighttime feel" to reflect the development in sound from the previous release, with freeform MCs.

Bristol-born, London-based wordsmith Mushkilla jumps on "Get The Work In" with his distinctive, low voice and moody flow on the underground, UK rap heater. Fybe:One's lounge-ready hip hop pairs with the devil-may-care verses, reminding us to swerve "negative energy". The "Cooling Down" instrumental is an extension of "Lovin Me" on 'This is Ours', continuing the slower house tempo. Yogocop Records' NuphZed keeps pace with delivery, with bars about "how hard lockdown was and the small pleasures he found through music". Don Rattray, hailing from Brixton, London, brings his wordplay to the hard-hitting "Hydro". The raw, grimy performance echoes the rapper's philosophy "I make music primarily to express myself, vent and put my thoughts in order" he shares, adding "I'm a Muslim first, a father second and a musician after that". The EP closes with "Refuge", a collaboration with Breezy Lee taken from the previous LP, Fybe:One comments "She has quite an atmospheric sound to her voice and I thought it would suit the deep, flute-based sound of the track".

This release follows 'This Is Ours', Fybe:One's first full album with Tru Thoughts, a culmination of experimental production and a celebration of varied vocal offerings, including Liam Bailey, Georgia Blackwell, Katey Brooks and Breezy Lee.