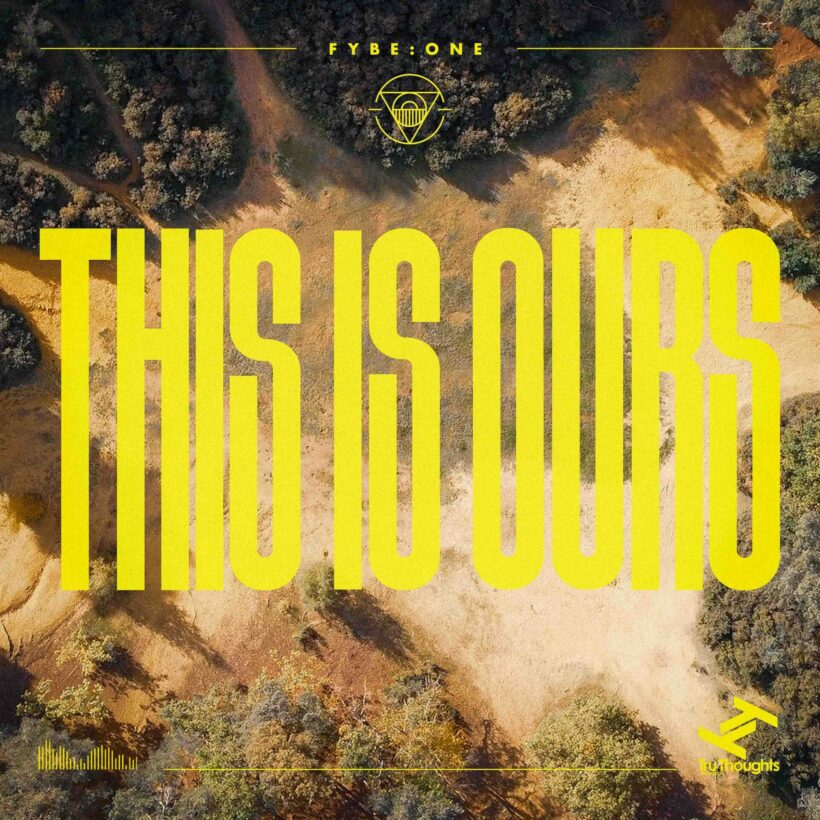 Released: 23 Jun 2023

Label: Tru Thoughts

'This Is Ours' is the new LP from South London-based producer, DJ, illustrator, and graphic designer Greg Haynes AKA Fybe:One. Stemming first from collaborations with singer and songwriter Liam Bailey, the sophomore album features previous Double A single "Don't Let Go feat. Liam Bailey"/"We Go Down Smooth feat. Georgia Blackwell", alongside tracks taken from Fybe:One's "Sky Loops" EP. His first full album with Tru Thoughts, the release is a cumulation of experimental production and a celebration of varied vocal offerings.

"Greg's great at creating feelings through the textures and patterns he uses and that gave me confidence to relax and trust where the music was taking me" – Liam Bailey

Taking its name from a Liam Bailey lyric, each track on 'This Is Ours' exists in its own space and subject matter, bound together by Fybe:One's innovative production and the universality of the human experience. The collaborations are organic and respectful, wrapped in the glow of the positivity that comes from appreciating what you have; be it family, surroundings, nature, or your own creativity. "I wanted to find a lot of vocalists I hadn't worked with before. A friend would introduce me to a singer they knew, I had made a track that day, and the track and the vocalist would go together perfectly," Fybe:One highlights, speaking of the serendipity and understanding that went into piecing together 'This Is Ours'.

The LP features "Gone", "Flip That" and "Too High", taken from the "Sky Loops" EP. The beat-driven release was created at the height of summer during a difficult year as a positive remedy; laced with organic sounds and underpinned with eclectic production. Swirled with the joy of these instrumental productions are fresh UK vocal stylings from Katey Brooks, recent Wu-Lu collaborator Breezy Lee, Georgia Blackwell and Liam Bailey.

Known for his releases on Amy Winehouse's Lioness Records and Big Crown, alongside collaborations with Chase & Status, Shy FX, Salaam Remi, Breakage, and Alix Perez, the collaborations between Fybe:One and Liam Bailey underpin the most radiating elements of 'This Is Ours'. On "Don't Let Go" Liam Bailey make a heartfelt plea, driven by spontaneously open and honest lyrics, taking inspiration from the breakdown of a close friend's marriage. Meanwhile, "Bliss" was the last track the pair worked on together, creating the perfect tune to daydream to with your eyes closed. Across all tracks, the organic chemistry between the two shines through the delight of 'This Is Ours'.

Fybe:One set up the Shades label in 2011 (joining forces with DJ Herse, Duct and Owen Howells) and has been releasing, remixing and collaborating on music for the better part of a decade with supporters of his work including Gilles Peterson, Mary Anne Hobbs, Lauren Laverne and Laurent Garnier. Having self-released his debut EP "Harp" in 2012 followed by a remix album featuring reworkings from Deft, Troy Gunner and Blaksmif, his debut LP 'Elements' was released in 2014.

His "Sky Loops" EP was released on Tru Thoughts in 2020. Alongside his own releases, Fybe:One produced for Jono McCleery (Ninja Tune) as well as remixes for Monokle, Skip&Die, Howson's Groove, Part Time Heroes, and Warsnare. These tracks have appeared across releases from WahWah45, Eton Messy, Project Mooncircle, Substruct and more Fybe:One has spent the past few years exploring new genres and sounds. He has regular shows on Music Box Radio and AAJA radio and has compiled mixes for brands such as Shore Projects and Brydon Brothers. He also creates album covers, graphics and illustrations for Project Mooncircle, EMI, Cavendish Music and more.