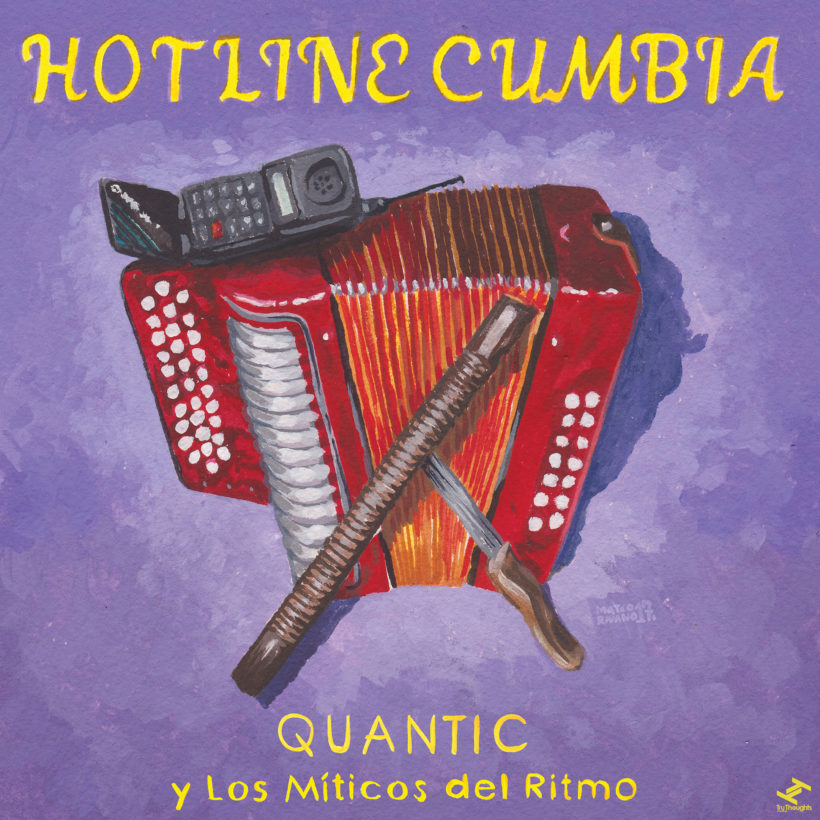 Hotline Bling/Doombia
Quantic
Released: 25 May 2018

Label: Tru Thoughts

"Hotline Bling" is the much anticipated follow up single from renowned NY-based producer and musician Will "Quantic" Holland's Los Míticos del Ritmo acordeon band.

The catchy pop lines in Drake's "Hotline Bling" lend themselves perfectly to the cumbia percussion and rhythms of Quantic's phenomenal instrumental cover, to create something magnetic and unforgettable. Elevating the traditional use of instruments like the accordion, alegre and guacharaca, Holland hits with a Mexican Rebajada (slowed down or screwed) beat, tuning his accordion by hand, in the tuning style of Calixto Ochoa.