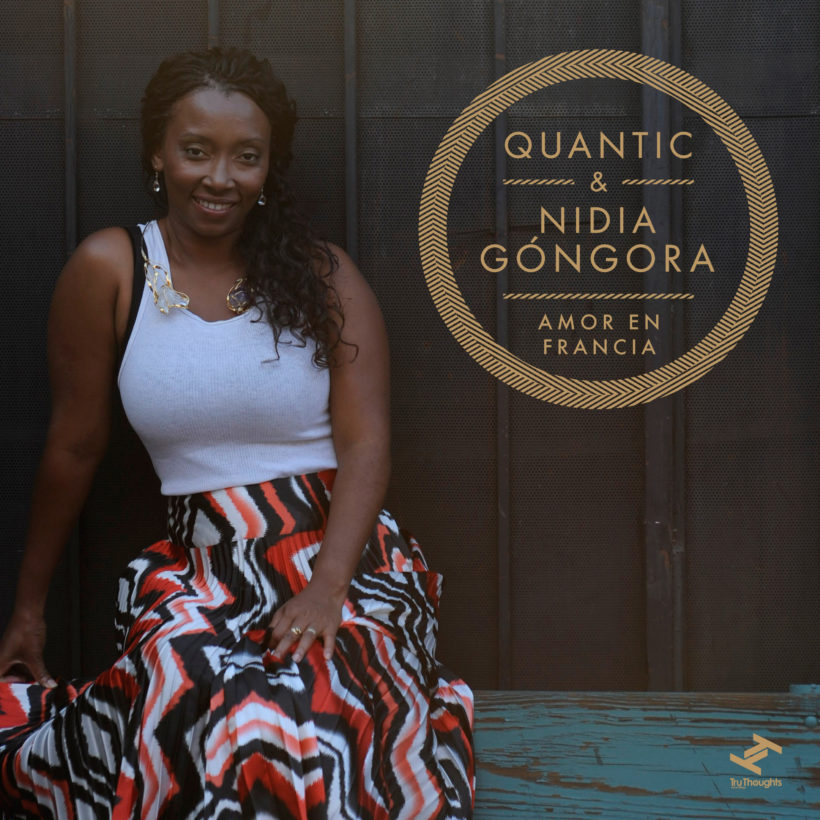 Released: 4 Aug 2017

Label: Tru Thoughts

"Amor En Francia" is the second single from Quantic & Nidia Góngora's 'Curao' LP bringing a highly original interpretation of the unique, rich & mystical musical traditions of the Colombian Pacific Coast. Combining beautiful vocals with delicately building electronic beatscape, "Amor En Francia" is an update on a tragic Pacific Colombian folk song. The single also boasts new remixes from hotly tipped producers KXNGS (Soulection) and Sideswipe.

The first full collaborative album from renowned British producer Will "Quantic" Holland and Colombian folklore singer Nidia Góngora, following almost a decade of work together both live and on record, 'Curao' has been met with delight by fans and media alike. Accolades including BBC 6Music Album Of The Day add to praise from Q, Songlines, PopMatters and more, as well as heavy radio support for first single "Que Me Duele?" and many other album tracks, across the likes of BBC 6Music, BBC R3, KCRW, FIP, Radio Nova and beyond, and a video feature on Noisey/THUMP.