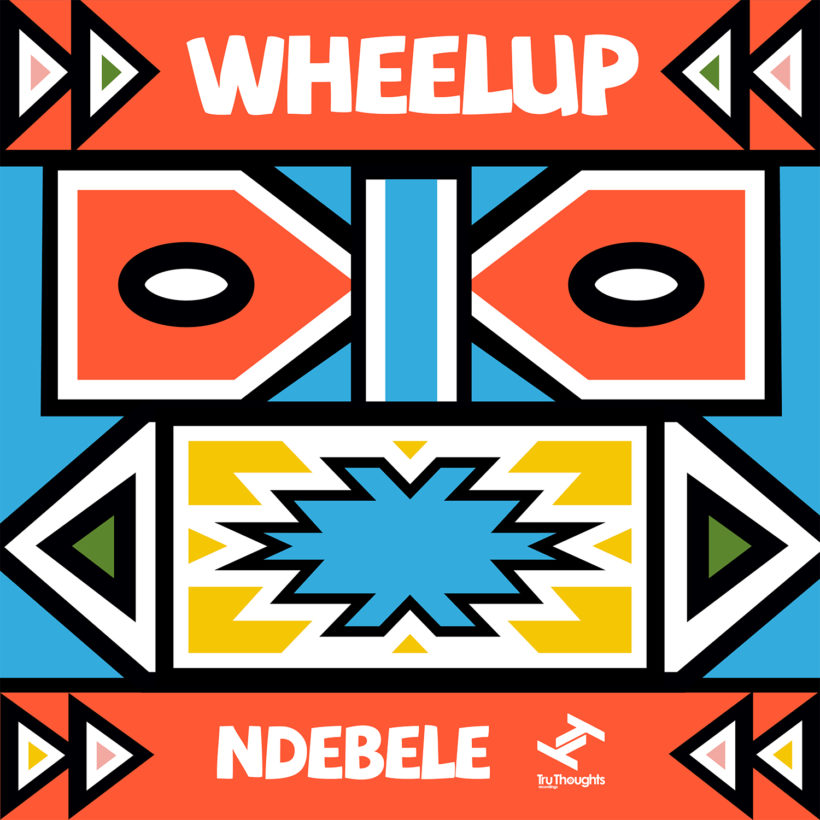 Released: 18 Jun 2020

Label: Tru Thoughts

"A modern take on broken beat. The inspiration and the influence continues" – Gilles Peterson
"The epitome of West London's sound" – Toddla T (BBC Radio 1)
"Best thing to come out of the broken beat scene right now. Geezer eats beats for breakfast" – Afronaut (Bugz in the Attic)

"The Ndebele EP" (pronounced in-de-bele) is the brand-new EP from broken beat revivalist, producer & DJ – WheelUP aka West London's Danny Wheeler. Conceptually formed around his father's tribe in Zimbabwe, "The Ndebele EP" see's WheelUP sonically push the boundaries of broken beat, with four dancefloor tracks that effortlessly fuse in elements of nu-jazz, leftfield house/techno and echoes of disco-cuts. Danny has cemented the WheelUP name as part of the new school of bruk – garnering approval from respected radio and club DJs such as Gilles Peterson, Toddla T & Jamz Supernova.

Thumping EP opener "Ndebele" see's Danny pay homage to his heritage: "Ndebele people were the tribe of my father, originally from Zimbabwe, and part of the Zulu's. He explained to me, as I am the oldest son, I have a spiritual role to my extended family in the tribe." The cosmic-spacious ambience of "Life On Mars" is a tribute to WheelUP's friends in China who were starting to slowly re-open their clubs in April 2020 during the initial lifting of sanctions during COVID-19 pandemic. While the syncopated rhythms in "People" is one for the bruk heads "it's more of a nod to the classic bruk from Plastic People times", Danny explains. The EP closes with "Girl" a relentlessly hypnotic-hook, embodying dark-dancefloor vibes for the end of the night.