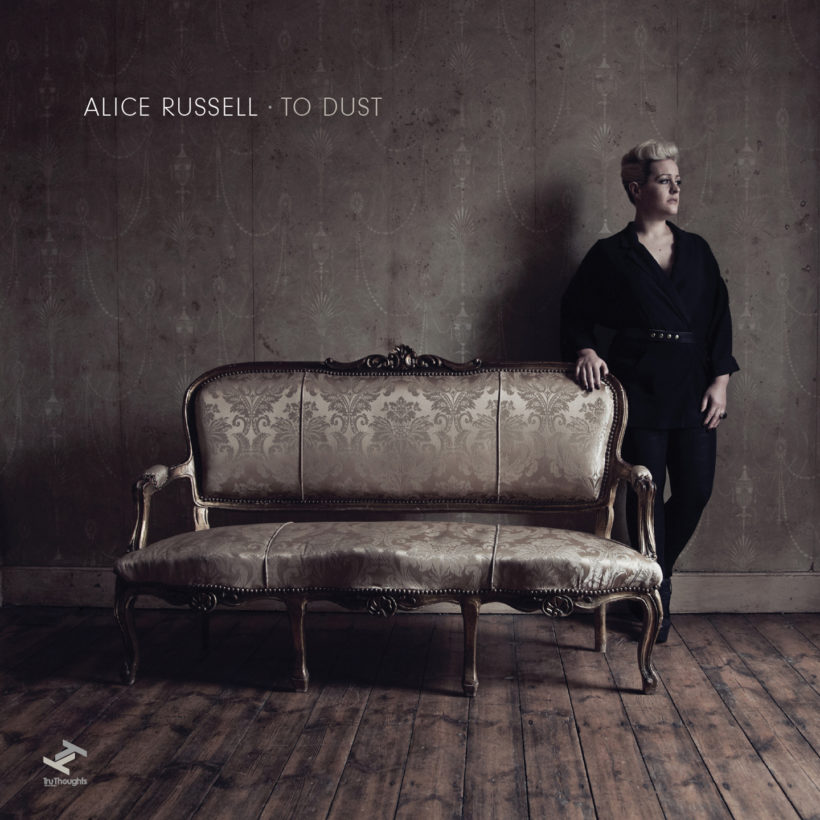 To Dust (Bonus Track Edition)
Alice Russell
Released: 9 Jul 2021

Label: Tru Thoughts

This special bonus track edition of much loved singer-songwriter Alice Russell's album 'To Dust' is released on double black vinyl and digital with exclusive bonus tracks – including re-workings from Anushka and Sefi Zisling.

'To Dust' sees Alice exploring every letter of the soul lexicon and beyond to create her own dynamic sound; from the punchy, Prince-esque strut of "Hard And Strong" to the epic intensity of the title track, which could easily be the next Bond theme. Through the heartstring tugging "I Loved You"; the sonically smooth yet emotionally raw "Twin Peaks"; to the pulse-quickening build of "Let Go (Breakdown)" and psychedelic social consciousness of "Citizens", Alice Russell is never less than scintillating as she displays emotions so real you could reach out and touch them, with a voice of unparalleled versatility. The release showcases the crisp, cutting edge production and eclectic influences that nestle alongside a lifelong love of vintage soul and gospel at the core of her unique and powerful style.

'To Dust (Bonus Track Edition)' features an acoustic rendition of "I Loved You" and Alice's eruptive rendering of Connan Mockasin's "I'm The Man That Will Find You" on vinyl for the first time. Brighton-based jazz and electronic duo Anushka turn their hand to "I Love You", bringing it to the dancefloor with their signature blend of uplifting disco-house. Sitting alongside these tracks is the previously unreleased swirling reworking of "Heartbreaker" from Tel Aviv's top jazz and funk trumpeter Sefi Zisling, tinged with afro-jazz flavour and psychedelic funk . The download card/digital release of 'To Dust (Bonus Track Edition)' also includes "Breakdown" featuring legendary soul crooner Darondo.

Whether performing on a huge stage with a 16 piece band, charming 4000 revelers into staying out dancing in the rain (as at Montreal Jazz Festival) or rocking an intimate club, Alice's raw talent and charisma command attention and affection. Unfazed by taking the spotlight after Amy Winehouse, singing with The Roots in Philly, or joining Roy Ayers for "Everybody Loves The Sunshine", it is no wonder she has attracted worldwide media support, and fans as diverse as Gilles Peterson, Jamie Cullum, Dennis Coffey, Massive Attack's Daddy G and Groove Armada.

Highly in demand as a vocalist, Alice has previously guested alongside Fatboy Slim on Talking Heads frontman David Byrne's solo LP, as well as collaborations with the likes of Mr Scruff, Quantic, DJ Yoda and Nostalgia 77. However, it is her solo records with longtime musical partner TM Juke that she is best known for, and they have borne some of the most arresting blues soul since the glory days of Aretha. "We've both got a very open approach to writing songs," Alice explains of the prolific relationship, "Our influences run from Sarah Vaughan to Bach, Kate Bush to Arvo Part, and J Dilla to Alice Coltrane. We love everything from dirty, squelchy dubstep to old school soul. We nudge each other in the right directions."

'To Dust' has received previous support from BBC 6Music, BBC Radio 2, Rolling Stone, The Fader, NTS, KCRW, NPR, The New York Times, Clash Magazine and more.