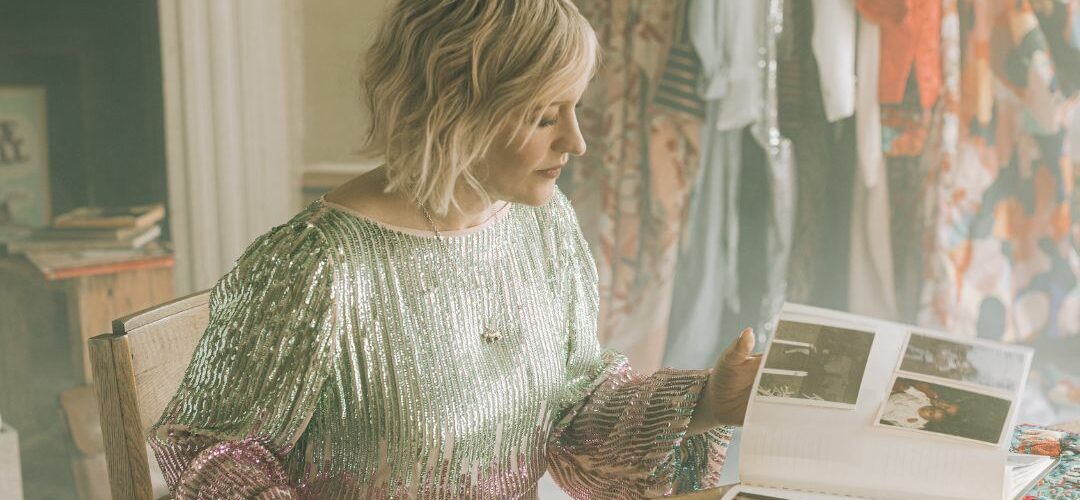 Alice Russell is a pure natural talent, an entrancing presence, a force of nature. Whether on a big stage with her 16 piece band, charming a crowd of 4000 into staying out dancing in the rain (as she did at Montreal Jazz Festival) or rocking out an intimate club set with a stripped down six-piece band; she's a singer who commands attention.
Unfazed by taking to the spotlight after Amy Winehouse or joining Roy Ayers live for 'Everybody Loves The Sunshine', there's no wonder her powerful soul voice has attracted rave reviews from numerous national and international publications and praise from fans as diverse as Gilles Peterson, David Byrne, Dennis Coffey, Massive Attack's Daddy G, and Groove Armada. Alice has also won over a whole host of producers – lending her strong, emotional tones to releases by Mr Scruff, Quantic, DJ Yoda and Nostalgia 77, the latter pairing producing the "Seven Nation Army" cover that demolished clubs for years. But following her first release 'Under The Munka Moon,' it's her records with long-time producer and bandleader TM Juke that she's best known. From their debut album 'My Favourite Letters' through to the live-tinged 'Pot Of Gold', they have made some of the most arresting blues soul since the glory days of Aretha. "We've both got a very open approach to writing songs", she explains of the prolific relationship. "And we both like so many different types of music whereas some people are more purist. Our influences run from Sarah Vaughan to Bach, Kate Bush to Arvo Part, and J Dilla to Alice Coltrane. We love everything from dirty, squelchy dubstep to old school soul. We nudge each other in the right directions."
As much as she loves being in the studio there's something special about Alice let loose on an audience. From performing with a full band and horn section, to pared down and more intimate sets, Alice Russell takes no prisoners! "Being on stage is more instant", she admits. "I like things when they're quite free. In the studio, it can be like when you know someone's taking your photo. Writing in the studio is amazing but when you're doing takes it can be a bit daunting, but also really exciting. Live you can't take it back – you've got to go all out there." It has led to some great experiences, like when she stayed on in Japan to visit the village where the promoter was from: almost like a 50s teen movie, a deal was struck where Alice would have free reign of the hotel for her stay if she did a gig. "Of course we said yes," Alice says with delight. "Babies and grandmas all turned up, and there we were with a makeshift sound system thrown together out of amps and speakers. It was one of the most heart-warming gigs I've ever done." Other live highlights include singing with The Roots in Philadelphia, while recording has seen her sing on Talking Heads leader David Byrne's recent LP. Surely belting out the intensely emotional songs must get a bit tiring. Apparently not. "It's a great emotional release," Alice smiles. "And sometimes makes you feel really high, especially when you're singing the high notes. If you're feeling rubbish and everything else feels like it's going wrong you feel better if you have a good singsong. I've sung my way through panic attacks before – singing through the whole of Stevie Wonder's 'Songs In The Key Of Life'. They should put singing on the NHS."
Alice's joint release with Quantic, 'Look Around The Corner' was greeted with much enthusiasm around the world. The sound of this intoxicating record mixes sweet soul and blues with overtones of folk and gospel, and the inimitable swing of Quantic's world-renowned outfit the Combo Bárbaro, who form the core band. Recorded at Quantic's Sonido del Valle studio in his adopted home city of Cali, Colombia, the album shows Alice's versatility and adventurousness as well as her amazing vocals and songwriting. The resulting tour was met with a rapturous reception from sell-out crowds.
Alice Russel re-joined with long-time production partner TM Juke, to release 'To Dust'. Lead single "Heartbreaker" sees Alice Russell back to her soulful best. "It is a broken hearted love song about the end of a relationship" explains Alice. "It's about that time when your just emotionally exhausted by it all and you are at the stage where you know you just have to let it go, and you are resigned to it all being over." The video to "Heartbreaker" features Hollywood actor Harry Shearer (This Is Spinal Tap), known for his many acting roles but also as one of the main voices in The Simpsons and for his long-running radio show on cult LA station KCRW.
Other career highlights of Russell's include releasing Tru Thoughts first live DVD; 'Alice Russell – Live in Paris', Daddy G from Massive Attack requesting Russell to play the main stage at The Big Chill, and collaborating with David Byrne and Fatboy Slim, on their studio album 'Here Lies Love'.
Alice has collaborated with long-time Tru Thoughts family, Quantic on his Flowering Inferno project, alongside U-Roy on "A Life Worth Living". Early support for Alice came in the form of live sessions for BBC 6Music Live At Maida Vale week for Craig Charles and Gilles Peterson. As well as a live duet with Jamie Cullum (Radio 2) and radio features with Huey Morgan (BBC 6Music), Robert Elms (BBC London) and The Selector radio.
Read more
"Brilliant… the girl with the golden voice, and a pretty prodigious talent"
"One of my favourite singers"
"One of the greatest voices we have in this country"
"One of the best singers this country has given us, ever."