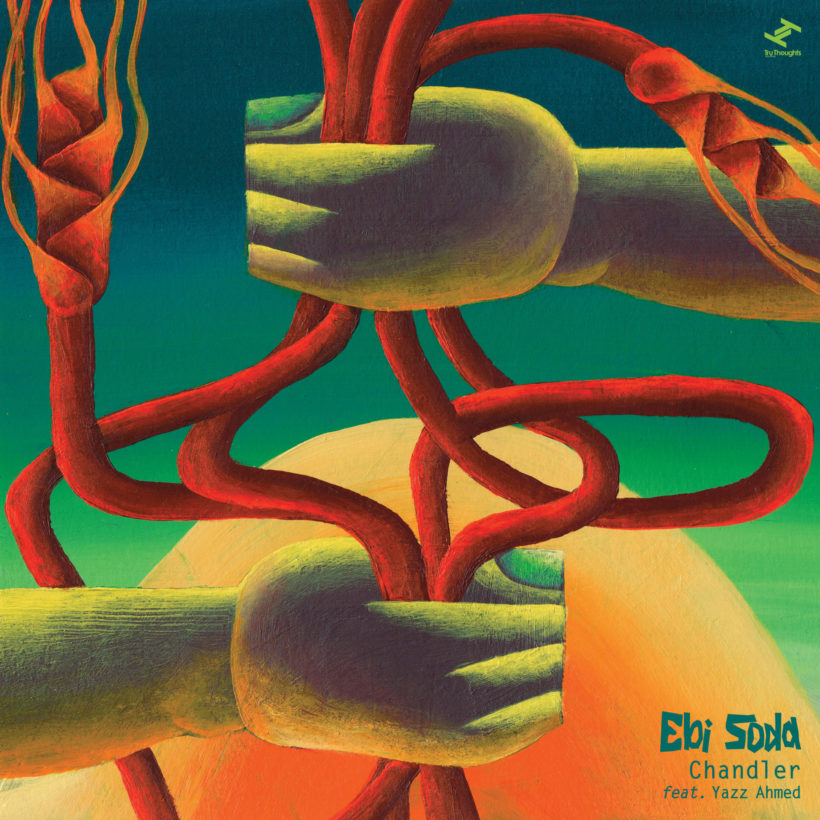 Chandler feat. Yazz Ahmed
Ebi Soda
Released: 3 Feb 2022

Label: Tru Thoughts

Born from ten-hour jam sessions in peeling Brighton bedsits, the technical parameters of a bootstrap recording process and the osmotic, multi-genre influence of internet music archives, quintet Ebi Soda have been steady-cultivating a unique sound amidst the exploding UK jazz scene.

The quintet's new single "Chandler" features the highly-acclaimed British-Bahraini trumpet and flugelhorn player Yazz Ahmed. Renowned for her ability to blur the lines between jazz and electronic sound design, Yazz brings together sounds of her mixed heritage in what has been described as psychedelic Arabic jazz, intoxicating and compelling. On "Chandler" she brings her sublime idiosyncratic solos to the organised chaos of Ebi's mischievous jazz horns and overdubs. "Chandler feat. Yazz Ahmed" is the lead single from 'Honk If You're Sad', Ebi Soda's sophomore full-length album.

Talking about how the collaboration came into being, Ebi explain: "Our management has a connection to Yazz, and knowing her work and her talent, we knew we had to try and get in contact. We were overdubbing the track in the midst of a lockdown and so Yazz (and Noel) worked on it remotely after VV had sent over the scores. Of course, we were expected to be blown away once we received the parts back but there are still some things which you can't anticipate – and once we heard her solo we were just in awe."

Balancing irreverent musical and technical improvisation with an uncompromising instinct for vibe and prodigious musicianship, the Ebi ascent has been swift. Their eponymous debut EP, follow-up aptly titled "Bedroom Tapes" and debut LP 'Ugh' were originally released on Sola Terra, and won international plaudits, major radio plays and performances at Gilles Peterson's We Out Here, London's Jazz Re:Freshed, EFG London Jazz Festival and Latitude. Tru Thoughts were excited to pick up Ebi's back catalogue, repressing their first two EPs – that had long been out of circulation and garnering high prices on Discogs – on limited edition vinyl.