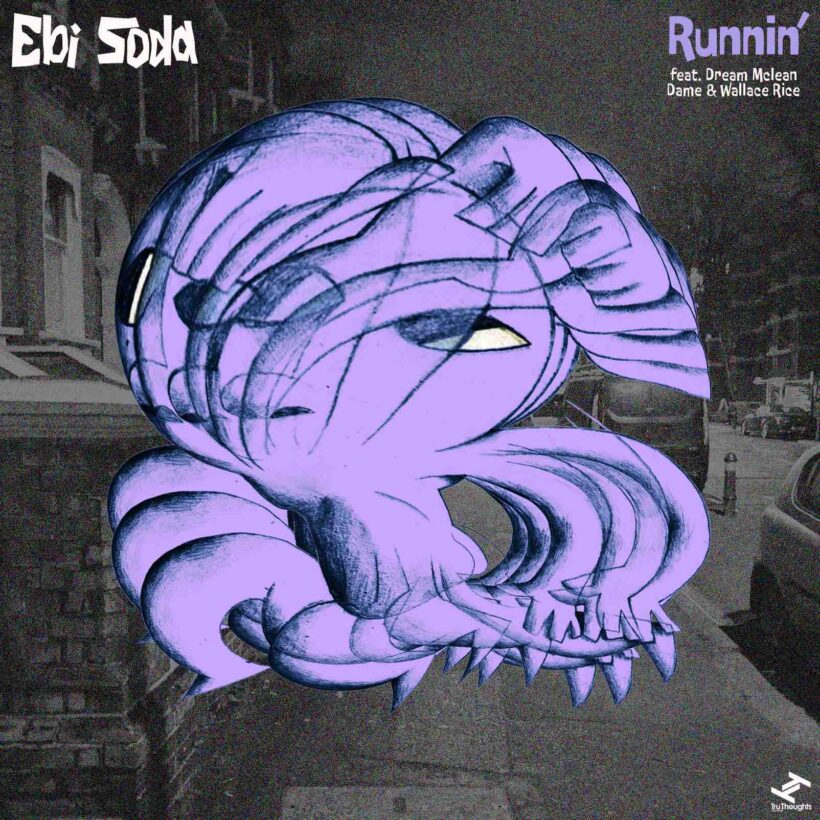 Runnin' feat. Dream Mclean, Dame & Wallace Rice
Ebi Soda
Released: 7 Nov 2023

Label: Tru Thoughts

On the outskirts of the contemporary jazz scene emerging from the UK, Ebi Soda are swiftly gaining a reputation as exciting newcomers and disruptors to the genre. They proudly embrace a non-traditional approach, seeking to experiment and defy expectations at every turn. 'Runnin' exemplifies their commitment to breaking the rules, venturing beyond the confines of jazz and linking up with longtime VVilhelm collaborators Dream Mclean and Wallace Rice – members of the innovative six-piece band 'Monster Florence' – as well as the ever-innovative rapper Dame, a regular collaborator with Mclean & Rice.

Talking about the song, Ebi Soda say: "The instrumental was born from the first jam in a session at Start Small Studios. At first listen to the organ by Louis Jenkins and the drums by Sam Schlich-Davies, the tune came about in a single evening's session with the symbiosis of the three rappers. 'Runnin' is one form of how we hear UK rap/vocal music, and how we've personally wanted to make it for years with our sound."

With collaborations and a remixes project on the way, the band explore their influences outside of jazz and working with singers, MCs, and those that sit somewhere in between. The electronic side has always been core to Ebi Soda's approach, bonding over a love of synthesisers and audio effects, incorporating and testing the limits of how they integrate within a jazz quintet framework. "Runnin'" follows nicely in the footsteps of Ebi Soda's previous release "Please Don't feat. J Harli" and remix from one of the best DJs in the game, JD. Reid – who flipped "Soft Peng" into a bass frenzy. Both releases amassed support from Altar UK (Spotify), Rinse FM (playlisting) and Scratcha (NTS).

"Runnin'" follows Ebi Soda's highly acclaimed sophomore full-length album 'Honk If You're Sad', a record described as "hard-jamming, mercurial beat-jazz for the internet-brained" and was praised by The Vinyl Factory, Clash, Jamz Supernova (BBC 1Xtra), Jamie Cullum (BBC Radio 2) and many more, including entering the Jazz Charts on Spotify.