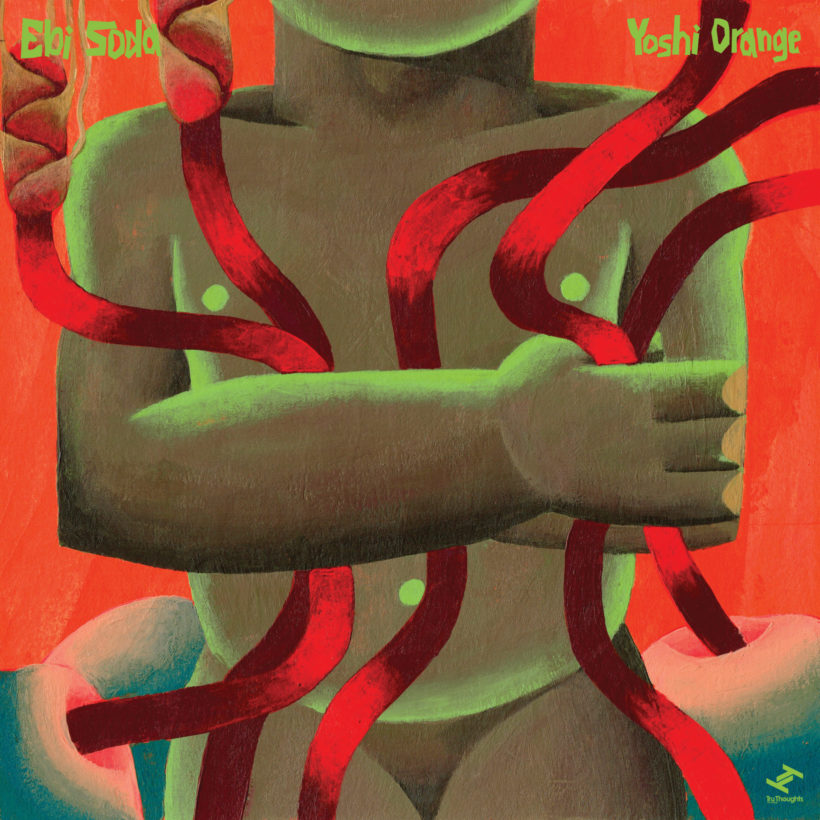 Released: 23 Nov 2021

Label: Tru Thoughts

"Yoshi Orange" is the debut of new material from Ebi Soda on their new home at Tru Thoughts.

Frenetic precision horns lock with breakbeat drums, as the song evolves from a scatterbrain jazz assault into an expansive soundscape of woozy brass and nostalgia-laced keys. "We were asked for our description of 'Yoshi Orange' and we don't have one. It doesn't mean much nor have any significance to anything. Just kinda slaps", Ebi playfully add.

Balancing irreverent musical and technical improvisation with an uncompromising instinct for vibe and prodigious musicianship, the Ebi Soda ascent has been swift. Their eponymous debut EP, follow-up aptly titled "Bedroom Tapes" and debut LP 'Ugh' were originally released on Sola Terra, and won international plaudits, major radio plays and performances at Gilles Peterson's We Out Here, London's Jazz Re:freshed, EFG London Jazz Festival and Latitude.

Despite their steep rise the Brighton outfit have preserved as much as possible of their unique recording process, originating from their very first sessions. With just a two-track recorder around, the band would lay down whole takes, one instrument at a time, then immediately transform the overdub, digitally reshaping the sound with the same mischievous, Adderall energy as the musical performance. This call-and-response between performance and production spurs an instinctive development – with musicality, player and producer egging one another on through naturally developing phases and textures.