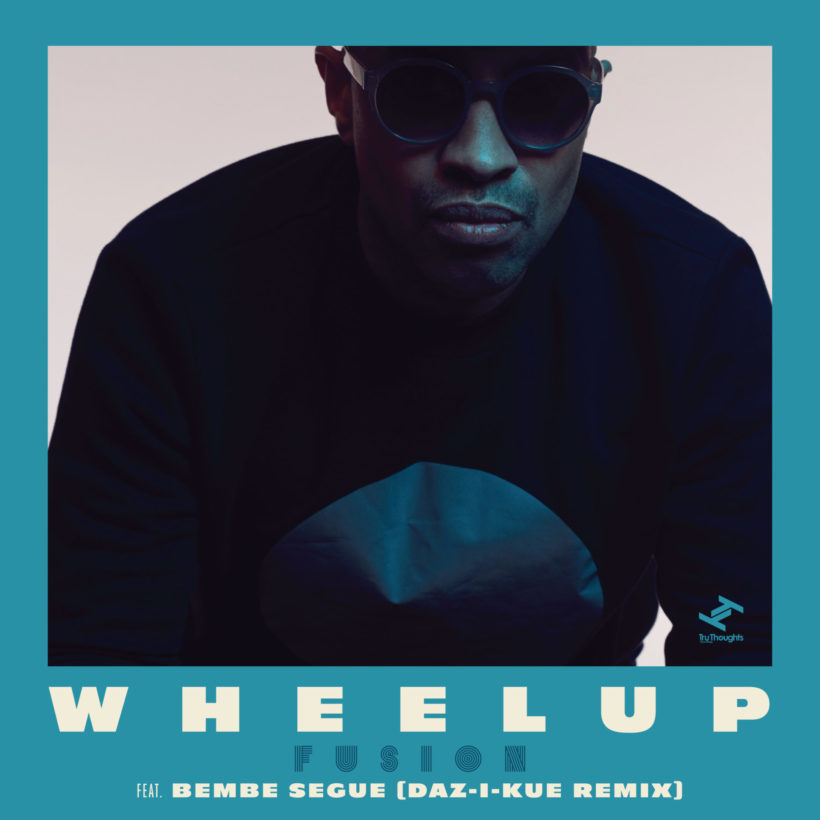 Fusion feat. Bembe Segue (Daz​-​I​-​Kue Remix)
WheelUP
Released: 25 Jan 2022

Label: Tru Thoughts

Broken Beat legend Daz-I-Kue delivers an anthemic remix of WheelUp's "Fusion feat. Bembe Segue" and WheelUp gives "Elana" the bruk-dub treatment on his latest release

Londoner and now Atlanta resident Daz-I-Kue, a broken beat pioneer and a member of the world-renowned Bugz in the Attic collective, delivers an anthemic remix of WheelUP's "Fusion" featuring the definitive vocalist of bruk, Bembe Segue, who has collaborated with all the key players in the game (Jazzanova, Dego, 4hero). Plus WheelUP flips the four-to-the-floor-formula on his Latin-house tune "Elana" (featuring the vocals of Salsa legend Roberto Roena) spinning it into a dub frenzy; this is one for the bruk heads who could be found at Plastic People on a Sunday night for Co-Op.

Daz-I-Kue is regarded as one of the godfathers of broken beat, a revered producer, engineer, DJ, party starter and vinyl junky, who has remixed the likes of Amy Winehouse, Macy Gray, Soul II Soul and 4hero. Widely seen as the hardest working man in West London and now Atlanta, GA his new home, Daz has produced for the likes of Ends Productions, Kenya, DJ Kermit and released on labels such as R2 Records, Foliage Records and legendary house imprint Nervous Records.

"To have a Daz-I-Kue remix is a really exciting moment. Daz-I-Kue is one of the key members of Bugz In The Attic, he is an amazing producer and DJ and was a key member of the West London scene. Having him bless me with a remix is a big sign of respect from one of the OG pioneers." Danny says.

"Fusion feat. Bembe Segue (Daz-I-Kue Remix)" is the latest release from WheelUP's debut album campaign. 'Good Love' is a record that features the likes of Afronaut (Bugz in the Attic), Abacus (Pola & Bryson) and label-mate Tiawa, and followed with remixes from Anushka, Yadava and Thijsenterprise. 'Good Love' was heavily praised for its resurgent broken beat sound by the likes of Gilles Peterson (BBC 6Music), Jamz Supernova (BBC 1Xtra), A-Trak (Fools Gold), Dave 1 (Chromeo), Benji B (BBC Radio 1), Bonobo, Ben UFO, Emma Jean-Thackray, Laurent Garnier and many more. "Take Me Higher feat. Tiawa", the second single from 'Good Love', was playlisted on BBC 6Music.