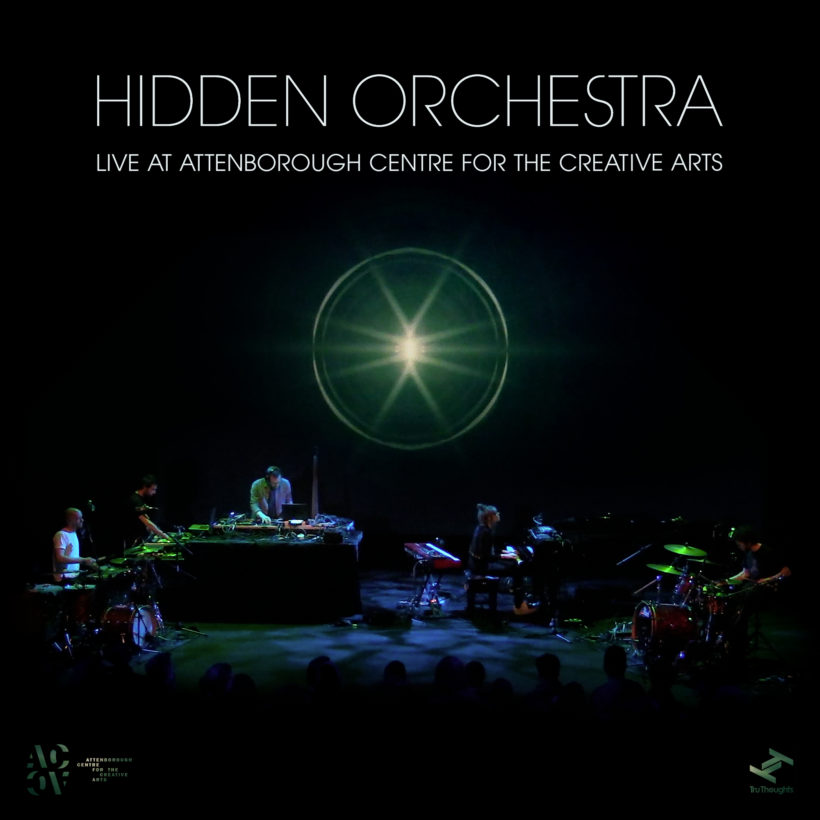 Live at Attenborough Centre for the Creative Arts
Hidden Orchestra
Released: 3 May 2019

Label: Tru Thoughts

'Live at Attenborough Centre for the Creative Arts' is the debut live album from Brighton-based producer and composer Joe Acheson AKA Hidden Orchestra. Recorded at the interdisciplinary arts hub, Attenborough Centre for the Creative Arts (ACCA) – an esteemed venue in Joe's hometown – 'Live at ACCA' showcases Hidden Orchestra at their creative peak, performing an audio-visual blinder that combines immersive visuals, live dub effects, dark orchestral textures and beat-driven, bass-heavy walls of sound.

After a dizzying decade of gigs that included an eight-piece show at the Royal Albert Hall and sell out AV shows at London Union's Chapel, St-John-at-Hackney, and the Queen Elizabeth Hall, Acheson felt it was time for Hidden Orchestra to capture and release a live album. The recordings feature the core quartet of the live band – comprised of Joe Acheson on bass and live electronics, Poppy Ackroyd (One Little Indian) on piano and violin, and the two drummers, Tim Lane and Jamie Graham acting as a percussion powerhouse — joined by visual artist Tom Newell of Limbic Cinema. Performing live on stage, Tom improvises and manipulates footage, live cameras and triggered lights, creating a truly enthralling and cinematic experience.