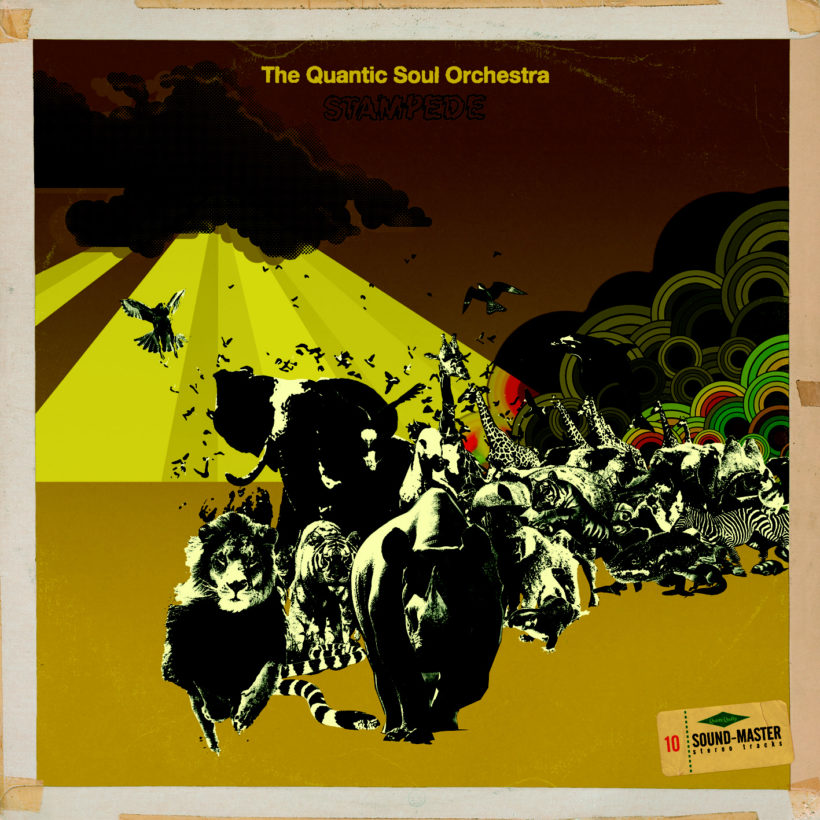 Released: 22 Apr 2003

Label: Tru Thoughts

Putting something back is how Will Holland described the reason for starting The Quantic Soul Orchestra. Having released two succesful albums on Tru Thoughts under his Quantic guise – The 5th Exotic and Apricot Morning (which fused jazzy and breakbeat sounds), he felt his next musical adventure would be to focus on the album you have in your hands. The Quantic Soul Orchestra is a live project, strictly no samples allowed. Influenced by Mr Hollands love of the dusty funk 45s, he wanted to record and produce an album with creative and like minded musicians.

With pop acts in the 2000s now using hip hop beats (beats which are heavily influenced by funk records from the 70s) it was important for the QSO to make the album rough, raw and real – its definately not Acid Jazz but has a deeper funk sound that shows that this music is well and truly alive in the new millenium. This is an album influenced by the many flamboyant (but often poor) musicians in the 70s who loved music for musics sake, who wanted to dance and make people dance.

This album is not trying to be retro and trendy, hence the cover version of 4 Heros future soul anthem from 2002 Hold It Down. Sung in one take as vocalist Alice Russell warmed up before a recording session, it was decided that the original Holland penned instrumental should be replaced with this version. Ms Russell also lends her soulful voice to two other tracks on this album Something Thats Real and Take Your Time, Change Your Mind. The other sung track finds John Hughes adding vocals (as well as some guitar and flute) to the classic QSO 7 Super 8. The QSO also adds Afro Beat, Soul and Jazz influences to the Funk sound with musicians Dave Woodhouse(Clavinet, Rhodes and Trumpet), Damian Bell (Trombone), Antonia Pheulatos (String Arrangements and Violin), Lucy Holland (Saxaphone), Richard Gibbs (Drums) and of course Will Holland himself (Guitars, Bass and Percussion) adding to the variety.

This is probably an album that future producers will be sampling, who knows someone across the world may even be sampling the music as you read these sleeve notes today! Just remember to acknowledge The Quantic Soul Orchestra if you do sample them and if you make a success of your music to put something back too.