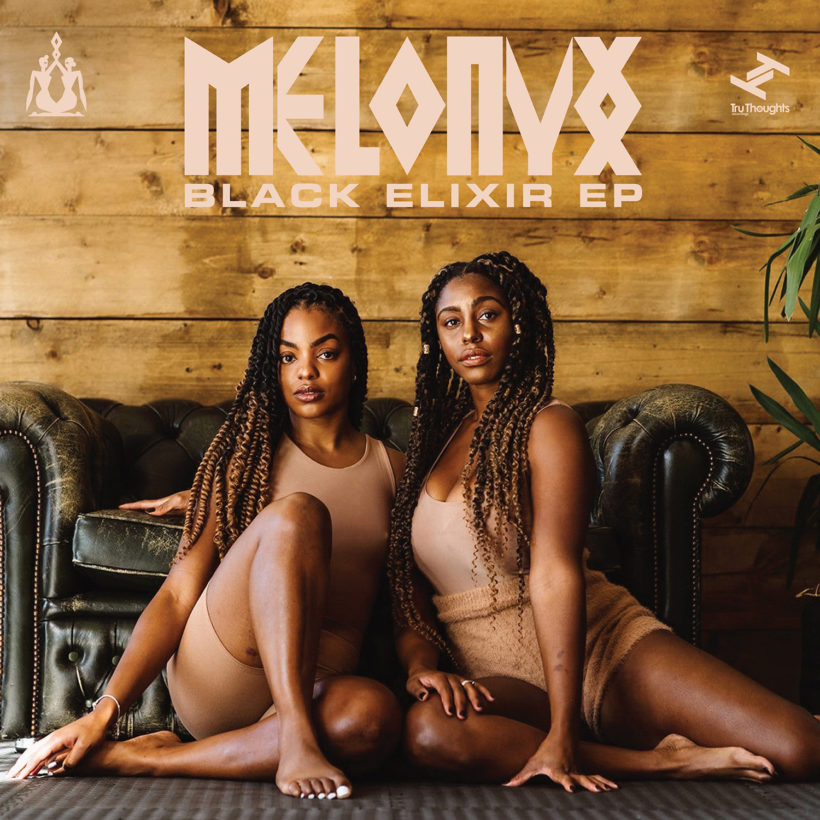 Black Elixir EP
MELONYX
Released: 29 Jun 2021

Label: Tru Thoughts

Shedding light on the high value of Black women, "Black Elixir EP" is the latest release from Georgia Copeland and Nadia Latoya AKA soul sister duo MELONYX. The EP is produced by renowned producer and fellow Nottingham-based artist Joe Buhdha and draws on influences from the worlds of Hip Hop, Neo Soul and Lovers Rock.

The EP features previous singles "Melanin Queens" and "Energy" which have received support from Tony Minvielle and China Moses (Jazz FM), Dean Jackson, Devon Daley and Arun Verma (BBC Radio Nottingham), The Word Is Bond and EARMILK.

"Black Elixir is our play on the theme of Black girl magic. Our perspectives as Black women and our desire to uplift our fellow Black girls was very much at the forefront of our minds" – MELONYX

MELONYX summon this energy into title track "Black Elixir", bringing the attention to everything that is admirable and healing about the love and affection of a Black woman. This message of empowerment and beauty is reinforced by "Melanin Queens" – a personal anthem written to depict the innovative, creative and trendsetting nature of Black women; "We live in a society which perpetuates an idea that we are less than, when in fact we are the fountain from which everyone else drinks."

Establishing their worth, power and pride in their identities as Black women on instant Soul classic "Energy", MELONYX tackle the female experience of feeling used and undervalued; of having to find strength to support those around you without necessarily feeling supported yourself or without much appreciation.

This message of self-worth radiates throughout the EP. On "You Make Me Feel Brand New" – a Lovers rock-inspired reworking of The Stylistics' iconic 1970s romantic groove – MELONYX flip the message of the original, instead of turning the track to the theme of female liberation ("you do not need the appreciation of others to flourish"). Turning to self-care on "Ujjayi", the importance of valuing life is expressed with joyous words and an irresistibly freeing bassline.