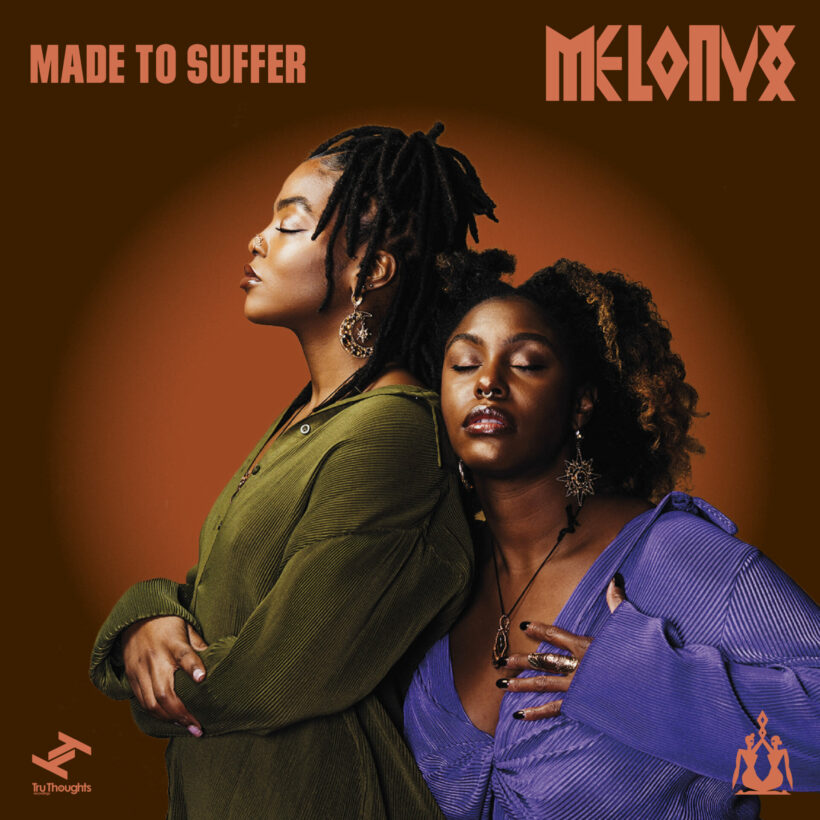 Made To Suffer
MELONYX
Released: 6 Jun 2023

Label: Tru Thoughts

"Made To Suffer" is the latest single from Georgia Copeland and Nadia Latoya AKA Nottingham-based duo MELONYX. Produced by renowned UK producer Joe Buhdha, "Made To Suffer" explores the burden to sustain hardship in order to be deserving of blessings wrapped up with survivor's guilt. "As a people, it seems we are built to endure sufferation; simultaneously we feel an ingrained duty to overcome our own suffering to alleviate the sufferation of our loved ones", they explain. In exploring this cyclical nature of generational trauma, MELONYX ask what it is to be worthy and to overcome the unease of succeeding both without and despite struggle.

The single features on MELONYX's upcoming debut album 'Soul Glow' (out Friday 7th July). 'Soul Glow' is the embodiment of a series of prevalent themes and conversations had between MELONYX throughout their friendship and time working together. Drawing on influences from the worlds of Hip Hop, Neo Soul and Lovers Rock, the release serves as a mantra, reminding the duo of their worth; as a manifestation of the growth and evolution yet to come; and as a way of shedding a light on the high value, power, and energy of Black women.

The track follows the celestial celebration of "Solar Power", which featured production from Brighton-based producer and multi-instrumentalist J-Felix, and the Lovers Rock-tinged sultry swagger of "At The Door". Both singles, alongside tracks taken from the "Black Elixir" EP, feature on 'Soul Glow'. The releases have received support from the likes of DJ Ace and Rampage (BBC 1Xtra), Jamz Supernova, Craig Charles (BBC 6Music), Huey Morgan (BBC 6Music), BBC Introducing on 1Xtra, BBC Introducing East Midlands, Bandcamp Weekly, Focus Beats (BBC 6Music), Tony Minvielle and China Moses (Jazz FM), Stereofox, Kid Hops (KEXP), Domu, Toshio Matsuura, EARMILK, Aaron Byrd (KCRW), Mr Scruff, Bandcamp Daily, Wordplay Magazine and Stereofox.