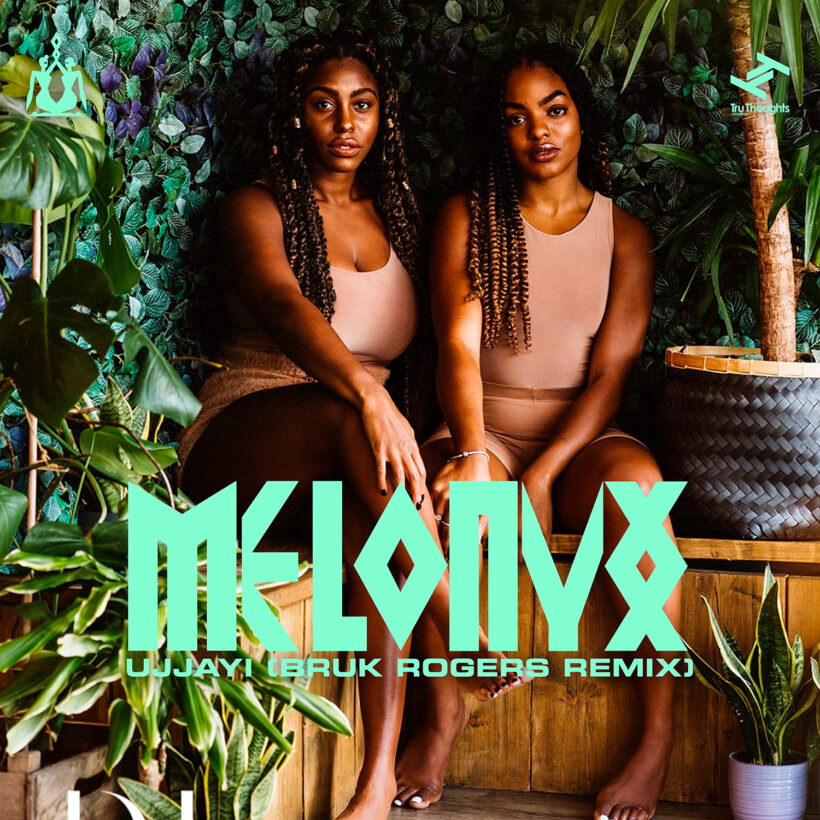 Ujjayi (Bruk Rogers Remix)
MELONYX
Released: 7 Jul 2022

Label: Tru Thoughts

"Ujjayi (Bruk Rogers Remix)" is a Broken Beat reworking from Georgia Copeland and Nadia Latoya AKA soul sister duo MELONYX. "Ujjayi" was originally released on the pair's "Black Elixir" EP, produced by renowned producer and fellow Nottingham-based artist Joe Buhdha. The remix sees the affirmation-fuelled track, focussed on the importance of valuing life and self-care, get a joyful Bruk refresh sprinkled with a Carnival free spirit from London-based Dublin producer Cian McCann/Zero T AKA Bruk Rogers.

"As soon as I heard the original track, I knew I wanted to go down a Latin inspired route with the remix while keeping elements of the West London Broken vibes. I upped the tempo by 15bpm and had my pianist friend Andre Louis lay down some piano licks and went from there. This is the first remix I've done as Bruk Rogers, so having such amazing vocals to work with was a dream"

Having both been on a journey discovering yoga practise in recent years, MELONYX wrote "Ujjayi" as an ode to their yoga teachers and as a reminder of the importance of taking time out. The title of the track takes its name from the word Ujjayi, which means "victorious breath" in Sanskirt and is a term for deep ocean-like breath used in yoga. Lyrically, "Ujjayi" reflects these roots, with mantra-like manifestations to press pause, detox and inhale/exhale.

The "Black Elixir" EP is the embodiment of a series of recurring conversations had between MELONYX throughout their friendship and time working together. Drawing on influences from the worlds of Hip Hop, Neo Soul and Lovers Rock, the release sheds light on the high value, power and energy of Black women. The release has received support from the likes of DJ Ace and Rampage (BBC 1Xtra), China Moses and Tony Minvielle (Jazz FM), Domu, Toshio Matsuura, Aaron Byrd (KCRW), Mr Scruff, Bandcamp Daily, EARMILK, Worldplay Magazine and Stereofox.