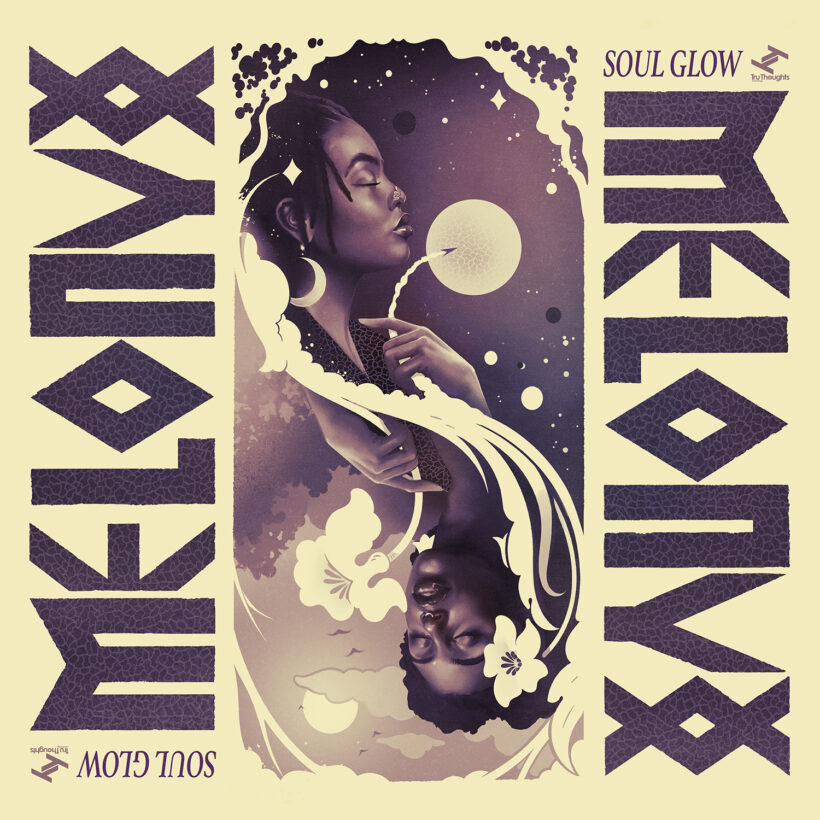 Released: 7 Jul 2023

Label: Tru Thoughts

'Soul Glow' is the debut album from Georgia Copeland and Nadia Latoya AKA soul sister duo MELONYX. Produced by renowned producer and fellow Nottingham-based artist Joe Buhdha, the album features the singles "Made To Suffer", "At The Door", "Solar Power", "Melanin Queens" and "Energy". The releases have received support from the likes of DJ Ace and Rampage (BBC 1Xtra), Jamz Supernova, Craig Charles (BBC 6Music), Huey Morgan (BBC 6Music), BBC Introducing on 1Xtra, BBC Introducing East Midlands, Bandcamp Weekly, Focus Beats (BBC 6Music), Tony Minvielle and China Moses (Jazz FM), Stereofox, Kid Hops (KEXP), Domu, Toshio Matsuura, EARMILK, Aaron Byrd (KCRW), Mr Scruff, Bandcamp Daily, Wordplay Magazine and Stereofox.

'Soul Glow' is the embodiment of a series of prevalent themes and conversations had between MELONYX throughout their friendship and time working together. Drawing on influences from the worlds of Hip Hop, Neo Soul, and Lovers Rock, from the opening title track "Soul Glow" to album closer and focus track "Keep Stepping", the release serves as a mantra, reminding the duo of their worth; as a manifestation of the growth and evolution yet to come; and as a way of shedding a light on the high value, power, and energy of Black women. It invites the listener into the MELONYX universe, created as a reminder to allow oneself the kindness and freedom of self-acceptance.

While tracks "God Is", "Solar Power" (produced by Brighton-based multi-instrumentalist J-Felix), and "Melanin Queens" give thanks – to God, the sun and everything that is divine about womankind – "Energy" and "Light Em Up" hit back at those who might try to undermine this strength and power. From different angles, MELONYX tackle the female experience of feeling used and undervalued; of having to find strength to support those around you without necessarily feeling supported yourself or without much appreciation. Through "Plenty" and "Ujjayi", the heaviness is pushed aside to create space for calm, quiet and taking time for yourself, "knowing always that we are enough; we have plenty and we ARE plenty," MELONYX add.

MELONYX summon this energy into "Black Elixir" and "At The Door", bringing the attention to everything that is admirable and healing about the love and affection of a Black woman, and putting forward an unmistakable invitation to put your partner before your ego. The space created from these powerful journeys intertwines with the exploration into the survivor's guilt experienced on the road to feeling deserving of blessings on "Made To Suffer". Together, these themes form the multi-faceted nature of MELONYX's progression. Through the smooth ease of "Butterfly", the duo expresses the fears and self-doubts they encounter on this road to self-belief; "an introspective confession of the arduous journey we persevere on and the anticipation of a beautiful transitioning awaiting us". Through the support of one another and the conviction in their lyrics, MELONYX's vocals float across Joe Buhdha's production, reaching new heights of assurance that carry across the LP.