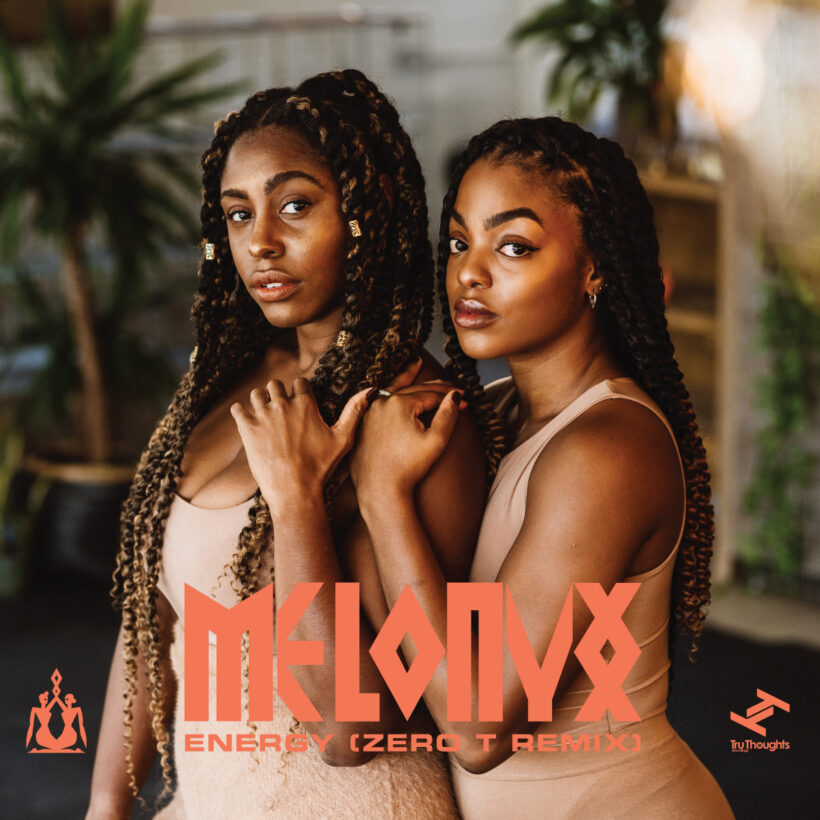 Energy (Zero T Remix)
MELONYX
Released: 31 May 2022

Label: Tru Thoughts

"Energy (Zero T Remix)" is the latest single from Georgia Copeland and Nadia Latoya AKA soul sister duo MELONYX. The release sees the modern-day instant Soul classic – originally released on the pair's "Black Elixir" EP produced by renowned producer and fellow Nottingham-based artist Joe Buhdha – get a DnB refresh from London-based Dublin producer Cian McCann AKA Zero T.

"Being a huge 90s R&B fanboy – especially of groups like Total, SWV, Zhané – I instantly fell for the MELONYX sound", Zero T explains. "Their voices complement each other so well with their differing timbre's and are more than the sum of their parts. It's no secret that I love bootlegging RnB into Jungle/DnB, so this was a wonderful opportunity to do the same thing with some contemporary UK artists".

Showcasing his signature respect for smooth vocal stylings, "Energy (Zero T Remix)" builds a dancefloor rework around the commanding yet smooth sounds of the original. MELONYX's power and pride in their identities as Black women continues to drive the track. Utilising the imagery of an accessory used to bolster the image of others, they tackle the female experience of feeling used and undervalued; of having to find strength to support those around you without necessarily feeling supported yourself or without much appreciation. Establishing their worth, the pair reinforce an important message – "reciprocation and protecting one's energy is a principle we firmly stand by and believe in".

The "Black Elixir" EP is the embodiment of a series of recurring conversations had between MELONYX throughout their friendship and time working together. Drawing on influences from the worlds of Hip Hop, Neo Soul and Lovers Rock, the release sheds light on the high value, power and energy of Black women. The release has received support from the likes of DJ Ace and Rampage (BBC 1Xtra), China Moses and Tony Minvielle (Jazz FM), Domu, Toshio Matsuura, Aaron Byrd (KCRW), Mr Scruff, Bandcamp Daily, EARMILK, Worldplay Magazine and Stereofox.