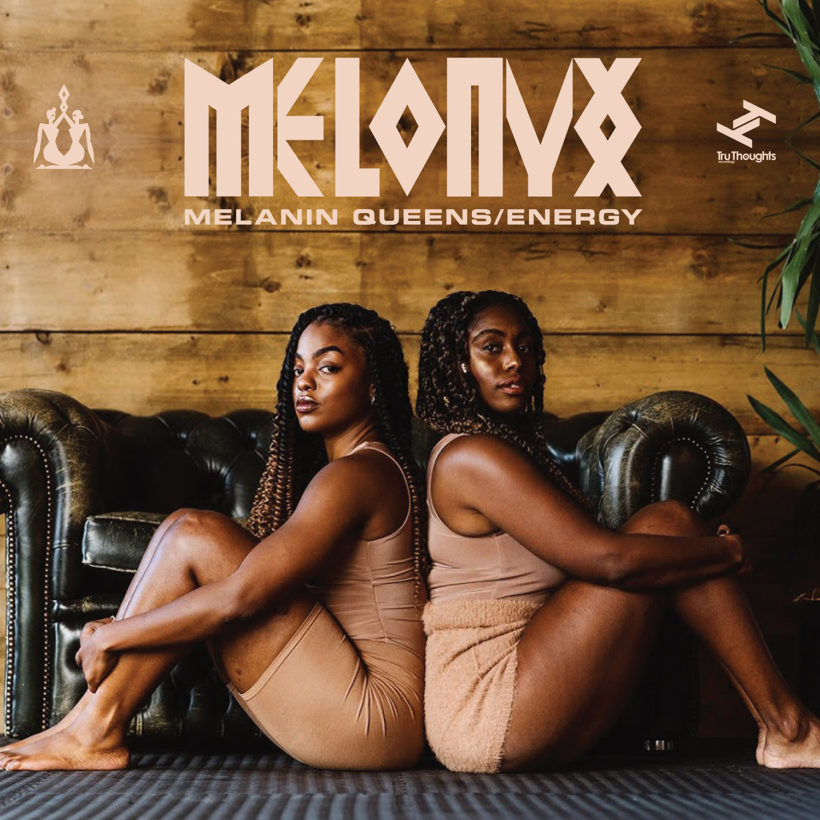 Melanin Queens / Energy
MELONYX
Released: 4 May 2021

Label: Tru Thoughts

"Melanin Queens/Energy" is the first single from Georgia Copeland and Nadia Latoya AKA soul sister duo MELONYX. Produced by renowned producer and fellow Nottingham-based artist Joe Buhdha, the double single expresses the power, royalty and high value of Black women. Drawing on influences from the worlds of Hip Hop, Neo Soul and Lovers Rock, the tracks are the embodiment of a series of recurring conversations between MELONYX throughout their friendship and time working together.

"This is an ode to Black women and girls everywhere" MELONYX explain, reinforcing the empowering message of "Melanin Queens". "We live in a society which perpetuates an idea that we are less than, when in fact we are the fountain from which everyone else drinks." A personal anthem written to depict the innovative, creative and trendsetting nature of Black women; the track sees MELONYX hailing all of their melanated sisters as Queens.

This power and pride in their identities as Black women carries through to the commanding yet smooth sounds of "Energy". Utilising the imagery of an accessory used to bolster the image of others, MELONYX tackle the female experience of feeling used and undervalued; of having to find strength to support those around you without necessarily feeling supported yourself or without much appreciation. Establishing their worth on this instant Soul classic, the pair reinforce an important message – "reciprocation and protecting one's energy is a principle we firmly stand by and believe in".

MELONYX have performed at Gilles Peterson's We Out Here Festival, toured with Acoustickle, received praise from Wordplay Magazine and supported events organised by soul legend Terri Walker. Harking back to their community roots, they have also given workshops aimed at getting young people involved with music and events, organised free online yoga for African and Caribbean women during lockdown and present a regular Soul Selection show on 97.5 Kemet FM radio.