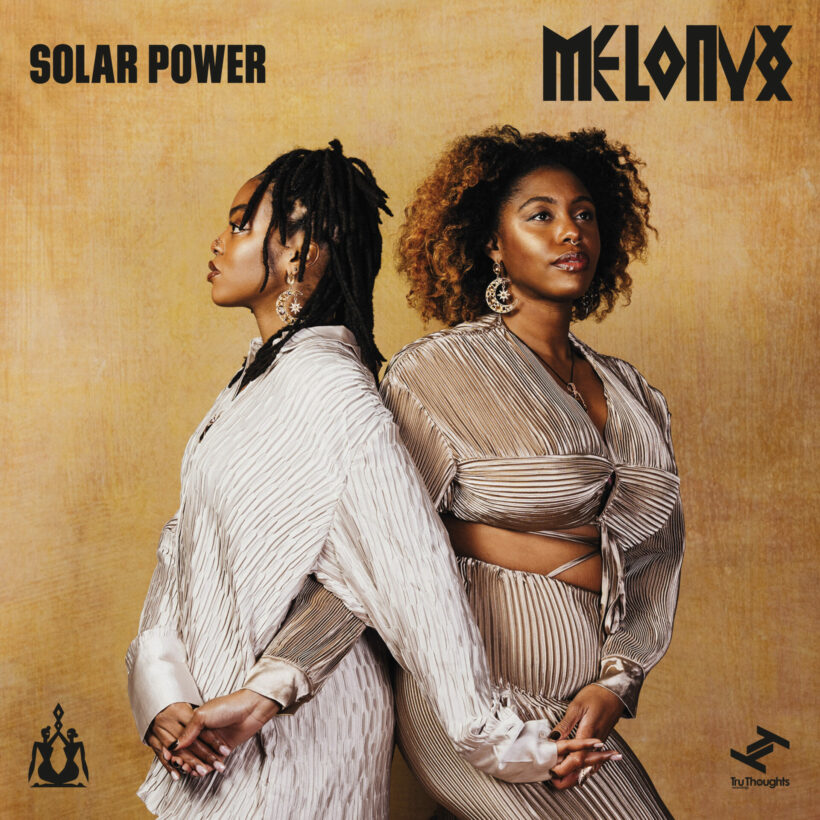 Released: 28 Feb 2023

Label: Tru Thoughts

"Solar Power" is the new single from Georgia Copeland and Nadia Latoya AKA soul sister duo MELONYX, produced by Brighton-based producer and multi-instrumentalist J-Felix. As Avid sun worshippers, the track is MELONYX's celebration and homage to the celestial body that is the life source of everything. "Solar Power" follows the modern-day instant Soul classic "Black Elixir" EP, produced by renowned producer and fellow Nottingham-based artist Joe Buhdha, and subsequent remixes from Cian McCann AKA Zero T and Bruk Rogers.

Collaborating with J-Felix, "Solar Power" glows with funk-tinged joy as Wurlitzer keys play around slaps and bops of a synth-fuelled bassline. Charged by a horn-heavy groove – courtesy of Brighton-based players and J-Felix bandmates Jack Kendon and Will Gardner – MELONYX's smooth vocal stylings and carefully crafted lyrics give thanks, lifting the melodic power of "Solar Power". "Our purest source of vitamin D and a natural antidepressant; we stay in a constant state of yearning for its healing radiance." MELONYX add, ""Solar Power" is our love letter, ode, and homage to the Sun – Giver of life and light."

The "Black Elixir" EP is the embodiment of a series of recurring conversations had between MELONYX throughout their friendship and time working together. Drawing on influences from the worlds of Hip Hop, Neo Soul and Lovers Rock, the release sheds light on the high value, power and energy of Black women. The release has received support from the likes of DJ Ace and Rampage (BBC 1Xtra), China Moses and Tony Minvielle (Jazz FM), Domu, Toshio Matsuura, Aaron Byrd (KCRW), Mr Scruff, Bandcamp Daily, EARMILK, Wordplay Magazine and Stereofox.