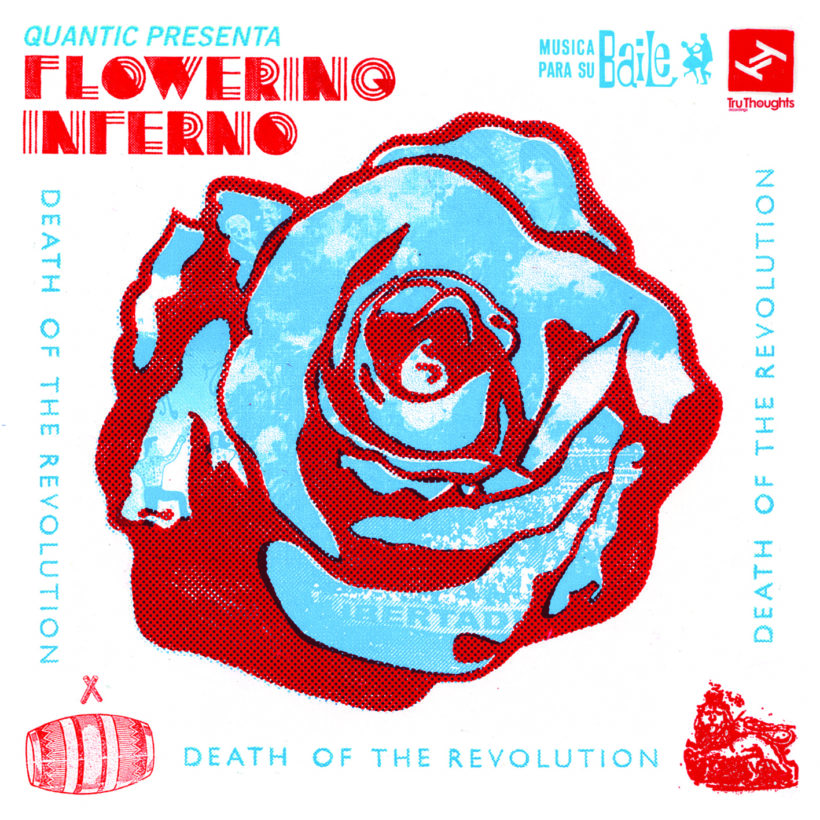 Released: 14 Jul 2008

Label: Tru Thoughts

Quantic Presenta Flowering Inferno is the latest in the constantly evolving series of musical outings from the unstoppable Will Holland – aka Quantic – and amazingly Death Of The Revolution represents his tenth full album release on Tru Thoughts. The concept and style of the Flowering Inferno project rests simply on pleasurable, easy-to-listen dub and reggae inspired music made in a tropical climate; and the standard and scope of the music is as dazzling as one has come to expect from this prolific, globe-trotting maestro.

Unmistakably Quantic, but with an emphasis on reggae inspired sounds, "Death Of The Revolution" is sizzling with summer heat and tropical influences. As on Tropidelico, Holland s last acclaimed album with The Quantic Soul Orchestra, the Columbian location in which this music was made and recorded has imbued it with an authentic and irresistible exotic air. All the tracks trip along on a reggae/dub vibe and are built on mainly hip hop orientated beats, with Holland in multi-instrumentalist mode, playing the piano, guitar, accordion and more – including Columbian instruments such as the Guacharaca, a small wooden scraper instrument, and the Gaita. Guest performances also come from a host of Latin American musicians.

On "Juanita Bonita", the closing track, the evocative piano part is played by Peruvian Alfredo Linares who recently put in show-stopping performances when he appeared in the UK for the first time as part of The Quantic Soul Orchestra s tour in March.

More a progression for Quantic than a change of direction, the inspiration to create the Flowering Inferno project came from listening to a lot of mid-70s dub albums and artists like Don Drummond and Bull Wackies; and also Columbian artists like Pedro Laza and Michi Sarmiento from the north coast. The basic ideas for the tracks were conceived and laid down over a three-week period in the living room of Holland s Columbia home, when his studio was in the process of being built. Over that time, using the piano and a small makeshift recording setup, the key ideas and hooks emerged and, as Will Holland says "when the studio was finally ready, the paint barely dry, it was given its maiden voyage on this material".