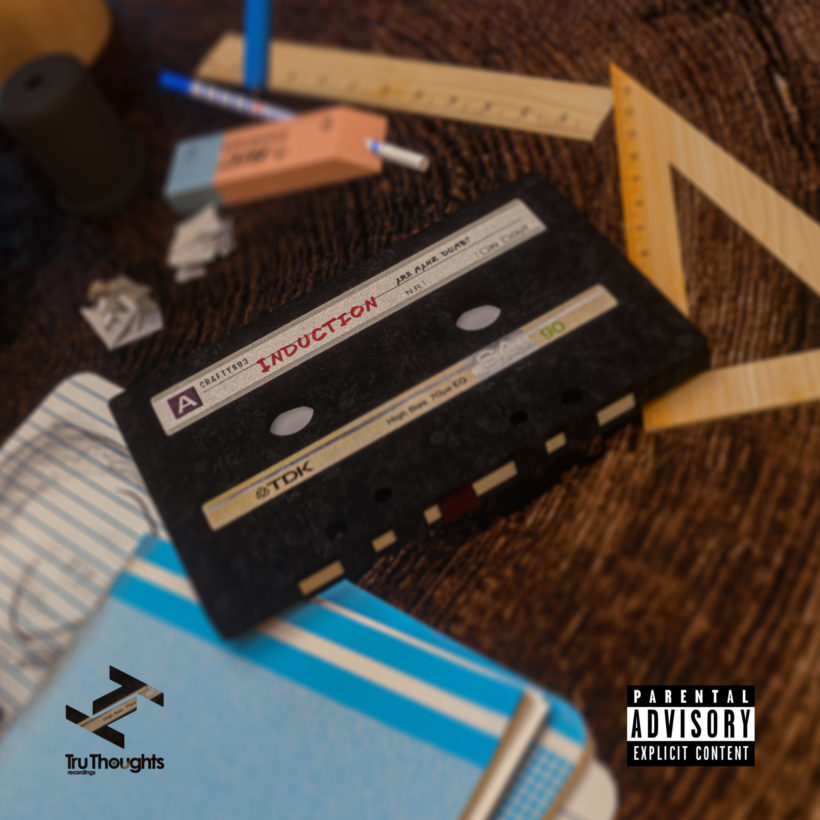 Released: 15 Sep 2020

Label: Tru Thoughts

South-London grime artist and producer, Crafty 893 brings a lyrically raw and technical aesthetic to his music that belies his youth. Growing up in an environment commonly associated with 'The Ends', Crafty conveys not only his experiences but his aspirations through his forward-thinking songs and instrumentals.

"Induction EP" is an introduction to this versatile MC and producer, and his debut release on Tru Thoughts. Showcasing his transition from grime MC to artist, "Induction" is an EP that tailors' different tracks to a scope of genres, all of which Crafty effortlessly excels in.

Renowned for writing, MCing, producing, recording, mixing, and mastering all his own work – Crafty 893 has been championed by all the key players in the grime world, from innovators Terror Danjah, Sir Spyro and one of the best-loved forces in the UK underground, Big Zuu, who Crafty supported at Outlook Festival in Croatia.

Opening title track "Induction" details everything you need to know about Crafty, in the artist's words: "In one track you get everything I am about". "Luv Me" is anti-love song for valentine's day. "Get It Back" features friends and long-time collaborators Ramzey & PJ Anthony, who Crafty formed the now-disbanded KOZA893 collective with. While "Numb" showcases Crafty as an in-demand producer. This aggressive grime-instrumental firmly states where he sits within the game. His calling card in his production "Crafty are man's dumb?" is voice clip from OVO & Drake's photographer, Sharmarke.

Heavily influenced by the North Carolinian record producer and rapper 9th Wonder, due to his ability to "flip samples and processes, switching up and merging genres", Crafty 893 started producing his own beats when he couldn't afford the one's he wanted, innovating processes for himself.

Crafty originally started MCing as result of his catalysing environment: "Where I am from everyone raps bars even if not for a career, my dad, cousins, bredrins, neighbours – they all do music, everyone always did it" and is already a familiar face across Capital Xtra, Kiss FM, BBC 1Xtra, NTS, Balamii, and RINSE FM with press pick up in TRENCH, Grime Report, GRM Daily and much much more.