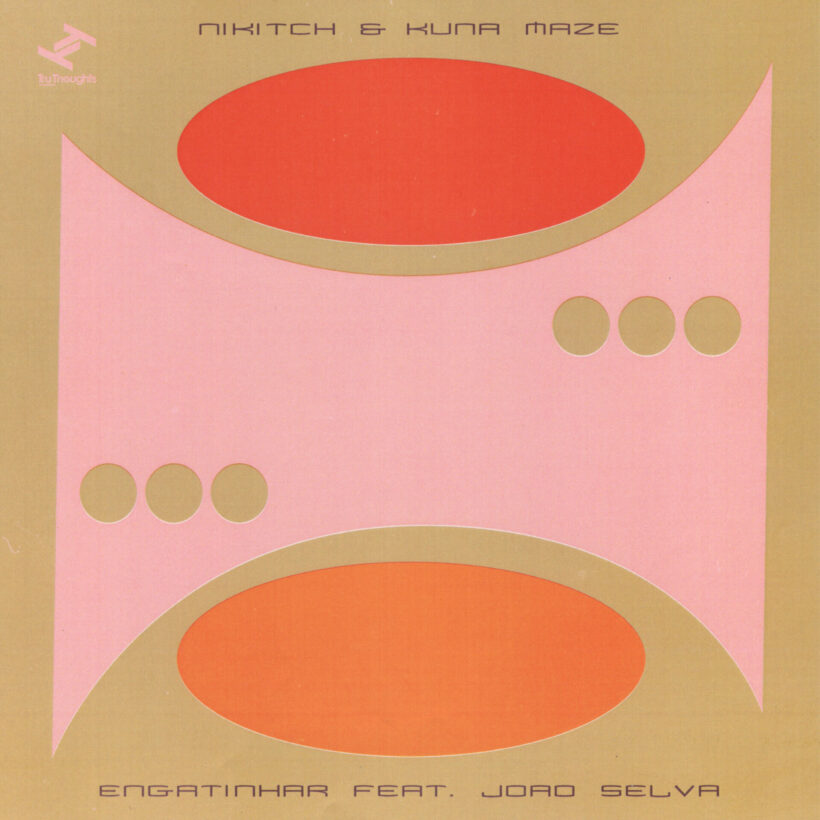 Released: 14 Apr 2022

Label: Tru Thoughts

France-via-Brussels duo Nikitch & Kuna Maze aka Nicolas Morant & Edouard Gilbert collaborate with Brazilian-born Lyon-based singer-songwriter Joao Selva on the suave jazz-funk single "Engatinhar", the duo's debut vocal track. It's the latest taster taken from Nikitch & Kuna Maze's cross-borders album 'Back & Forth', a record that expands on their soulful and subtle combination of jazz-flavours with the syncopated beats of broken beat.

"Engatinhar" – a play on the Brazilian expression 'pra saber andar tem que engatinhar' which translates to 'you need to know how to crawl before you walk' – see's Joao Selva add his critically-acclaimed bright-boogie vocals, steeped in tradition, tropicalism, and imbued with a nomadic spirit (he's a notorious ambassador of Brazilian music!) to Nikitch & Kuna Maze's sonic intersection of jazz and electronic music.

The son of a pastor from Ipanema, João Selva grew up in Rio de Janeiro in a community of former prisoners and converted artists during his childhood, he played his first notes on a guitar under the watchful eye of Wanda Sá – one of Bossa Nova's iconic figures. The influence of his father, a music lover and collector of records of all sorts, led him to further his knowledge of Brazilian music, specialising in the practice of Capoeira Angola, Samba de Roda, Maracatu or Coco de Roda. At the age of 18, he began a career as a travelling artist playing music hall shows for children in Africa, South America and the Caribbean – before settling down in the city of Lyon, many years later.

'Back & Forth' see's Nikitch & Kuna Maze working with collaborators and experimenting with vocal material for the very first time: "At the beginning, it was quite weird and new for us, but it definitely added something special to the album. I met Joao in Lyon a few years ago and we stayed in touch after moving to Grenoble. He's been working with a lot of musicians we know well, so it was cool to finally work together" Nicolas explains.

A direct reference to the mode and method of creation, 'Back & Forth' was catalysed by sketches of ideas sent back and forth online from France (Nikitch) to Belgium (Kuna Maze) before being finalised in studios sessions between Grenoble and Brussels. The concept on the record also plays on the geographical reality of the musicians' relationship, "we have to go back and forth regularly to keep this musical journey moving, and for us to live this life making music" Nicolas chimes in.