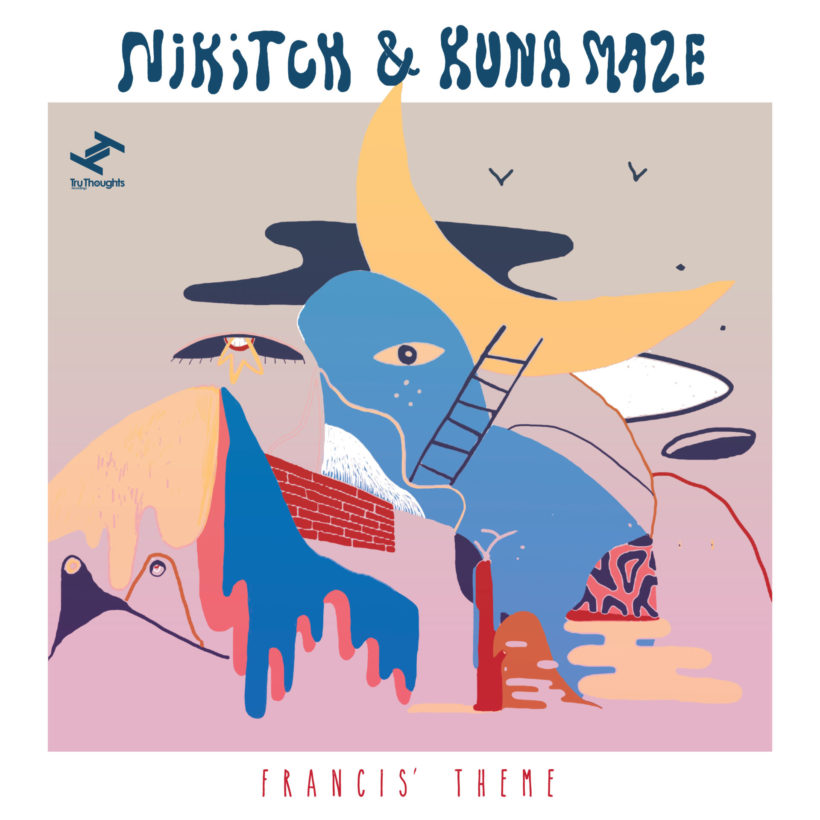 Released: 19 May 2020

Label: Tru Thoughts

"Francis' Theme" is the latest single to be lifted from the duo's superlative first LP 'Débuts' which is set for release on the 3rd July.

"Francis' Theme" merges jazz-infused broken beat with the melodic-driven edge of Brazilian funk. Being the only vocal track on the record, Eduoard Gilbert aka Kuna Maze explains its back story: "We sung on Francis' Theme which is something we would have not dared to do before. We've moved beyond some of the aesthetical frontiers we had in our creative path with this song." Nicolas Morant aka Nikitch takes the track into flight with his transverse flute mirroring the guest vocals of friend and collaborator Eva, while Kuna Maze's Fender Jazz bass grounds the song.

'Débuts' see's the band push their musical and creative development further, a result of touring extensively around Europe with a live drummer and playing everywhere from high-brow jazz festivals to sweaty basement clubs.