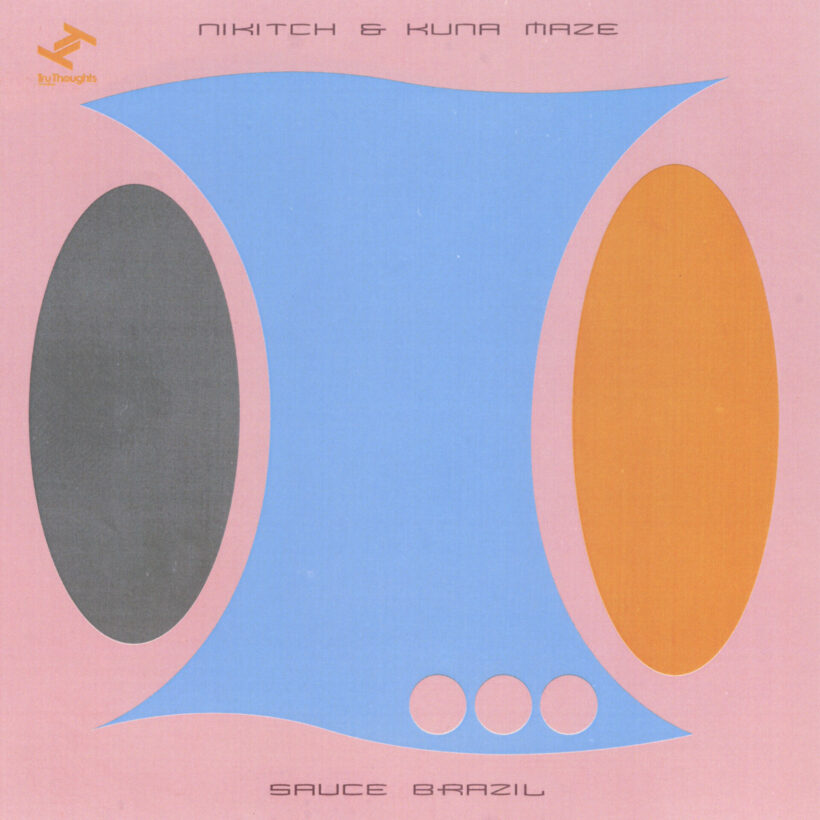 Released: 12 May 2022

Label: Tru Thoughts

Nikitch & Kuna Maze share a polyrhythmic-percussive-punch on new single "Sauce Brazil"

France-via-Brussels duo Nikitch & Kuna Maze aka Nicolas Morant & Edouard Gilbert share "Sauce Brazil", an intense polyrhythmic palette of Brazilian jazz-funk percussion, dovetailed with a superlative jazz sax solo from Pierre Spataro (Commander Spoon).

It follows the release of a pair of singles from the duo, including the Mark Wahlberg nod, house-edit "La Di F…Da" and the suave jazz-funk collaboration "Engatinhar" with Brazillian singer-songwriter Joao Selva. All of which are taken from Nikitch & Kuna Maze's sophomore cross-borders album 'Back & Forth', a record that expands on their soulful and subtle combination of jazz-flavours with the syncopated beats of broken beat.

Talking about the formation of "Sauce Brazil", Nicolas says: "We created the intense/chaotic mood of the track from a bunch of loops we moulded together. We are both heavily influenced by Brazilian music, especially jazz-funk from the country. It was clear once we had the structure of the track that it felt it could naturally be escalated to another level, so we dug even deeper into the palette of percussion."

A direct reference to the mode and method of creation, 'Back & Forth' was catalysed by sketches of ideas sent back and forth online from France (Nikitch) to Belgium (Kuna Maze) before being finalised in studios sessions between Grenoble and Brussels. The concept on the record also plays on the geographical reality of the musicians' relationship, "we have to go back and forth regularly to keep this musical journey moving, and for us to live this life making music" Nicolas chimes in.

Influenced by the likes of John Caroll Kirby, Kaidi Tatham, Byron The Aquarius and Moodymann, the duo's continue to explore the intersection between jazz and club culture, demonstrated by the sheer musical variety present on the album, spanning from house to broken beat, brit-funk, Brazilian, jazz-funk, and more.