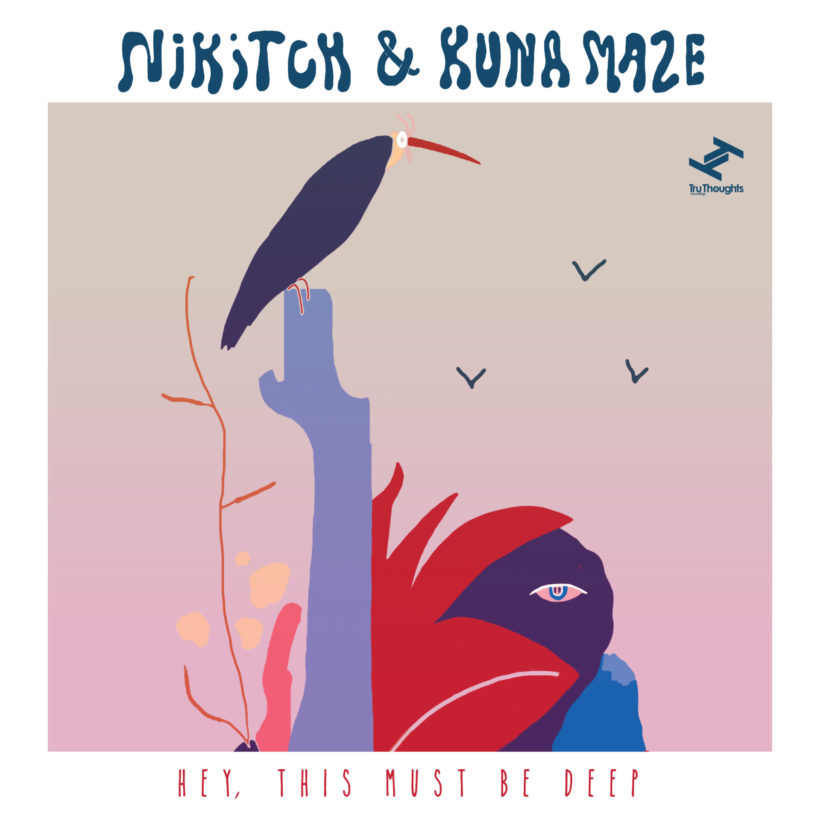 Released: 23 Apr 2020

Label: Tru Thoughts

Lead-single from the forthcoming album 'Débuts' (out 3rd July) "Hey, This Must Be Deep" is a track that evolves from a string-synth soundscape intro into a bruk swung-groove, with a firm nod towards Brazilian jazz/funk. The title of the single is a homage to the words spoken by jazz-poet Gil Scott-Heron at one of his legendary one-man shows.

The collaboration project between Nicolas Morant aka Nikitch and Brussels-based Edouard Gilbert aka Kuna Maze began when the duo met at the Chambery Jazz Conservatory in France. Before attending university to study jazz, both artists had trained in classical music while growing up in the Lyon countryside.

Nikitch & Kuna Maze channel their instrumental skills to create compositions using their common chemistry; blurring the lines between improvisation, production and the art of DJing. All these aspects become the creative DNA for the duo and become a catalyst in the music itself.